Lucifer is back; God is Here. Thoughts Part 2, Season 5.
let the celestial battle begin ⚔️ stream #lucifer season 5 part 2 now only on @netflix pic.twitter.com/uvbw7HQwhc

— Lucifer (@LuciferNetflix) May 28, 2021
The second half of Lucifer, season 5 has dropped. Below, I, bonified lucifan will give my summary and thoughts on the second half of the season 5 of Lucifer. The show has been renewed for one more season that hopefully, ties things up for the character to provide us some closure.
(Highlight to reveal some spoilers)
God shows up and family dynamics can't help but emerge.
Lucifer, part 2, second half of season 5 starts out with the introduction of God.The beginning, episode 9 (Family Dinner), started as expected, awkward and uncomfortable for all in the family including Linda who is unable to escape. She does her best to cut the tension all the while trying to come to terms with meeting God who his the grandfather of her son, Charlie.
Michael and Lucifer squabble some more while Michael tries to get his father to see him as the good brother. Amenediel takes responsibility, falling on his sword as the older brother. God just wants to be with his sons and his grandson for reasons unrevealed initially but not very suspicious as he is a new grandfather.
God's Powers
get into the devilish groove! the soundtrack for bloody celestial karaoke jam is here for your listening pleasure: https://t.co/vg6AJMF8rf pic.twitter.com/63iyQerZXG

— Lucifer (@LuciferNetflix) June 1, 2021
Then, episode 10 (Bloody Celestial Karoke Jam) develops into fun and whimsy although not how Lucifer would describe it. Lucifans learn that one of God's powers is the will to create song and dance for his amusement and so became our musical episode. Great song choices, choreography, and storytelling through the music. This was the best musical episode yet.

Lucifer, his own worse enemy?
Unfortunately, it didn't stay fun and lighthearted, although there were some lingering moments that break the tension. There is a higher level of angst this season. It wouldn't be Lucifer without some self suffering and God-blaming. This begs the question: How much is God really in control of or how much is within their own grasp. Lucifer has been known to self sabatoge and he does that plenty here. Will he realize that Chloe loves him for him or overthink his worthiness yet again?
Maze's Journey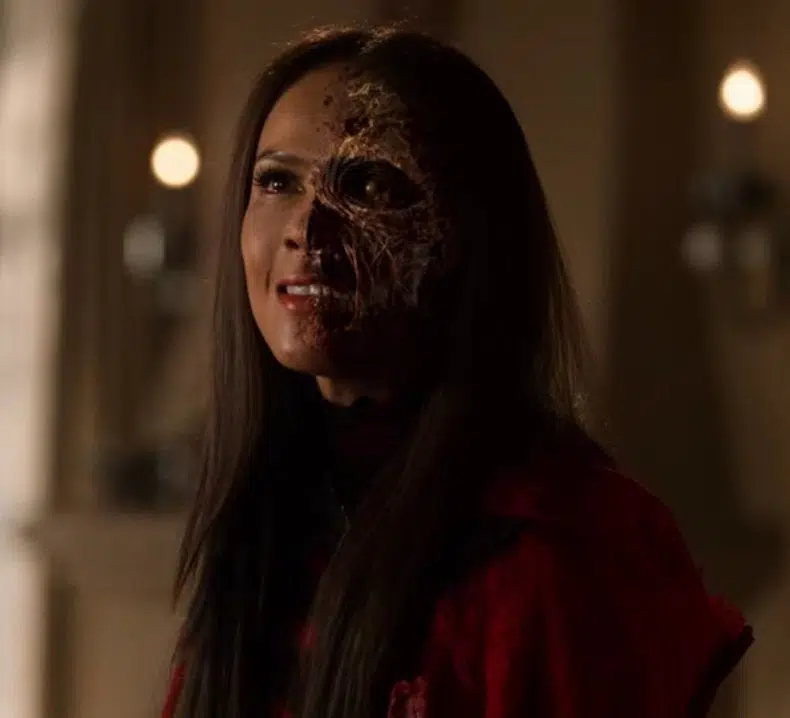 A crutial lesson that Maze has to learn as she, too takes some anger towards Lucifers father as she begs him to fix her. If he couldn't save his son, Samael. He wasn't going to snap his fingers for her and that enraged her further. Maze has been on a journey of self discovery from the very get go. This season seems to cause her to regress into demon behavior but alas that doesn't give her what she wants. How will she get her soul and soulmate? Will God intervene or will she have to look deeper in herself for those answers?


Dan Tortures Himself Over the Possibility of Going to Hell and Being Tortured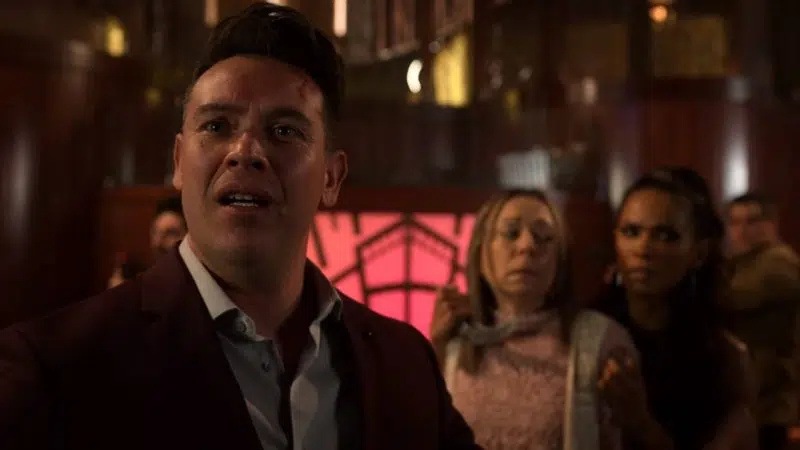 Dan hilariously comes to terms with his transgressions including sleeping with God's wife. But God wouldn't harbor any jealousy or ill intent would he? Or so we think as we watch him explode Dan's Body. Yes, that really happened. So, Dan spends most of the second half torturing himself and preparing for Hell. Until, he confronts the Big Man, himself. It is important to note that with everything going on, Dan still has a big presence in this season. Furthermore, it makes sense since He just found out that Lucifer is the devil, hell is real, and that he slept with God's Wife. That's a lot to process and Dan does just that in the second half.
His arc is beautiful. In terms of transformation, he has been the most changed since the beginning (aside from Lucifer), Dan's become a gentler, loving person who is invested in his daughter. This is a big change opposing that of the corrupt cop persona and absent dad. All this buildup and his arc has to be done intentionally. Expect something important revolving Dan's story including an episode that features just him and possibly the worst day ever that turns out to be a enormous prank. (Daniel Espinoza: Naked and Afraid)
God Retires, Michael Schemes, and Lucifer has an awful brilliant Idea
God, after paying his children and grandchild a visit, exclaims that he is going to retire. The decision comes after Michael (whose power is fear and doubt) plans the idea that he is not well. God believes himself to be malfunctioning. Lucifer and Amendadiel see through this pretty clearly for what it was, given their inherent mistrust of Michael. Yet, God seems intent on retiring him as clearly it's all apart of the big plan.
Amendadiel is the likely successor but after spending time on Earth and creating a family, he is hesitant to take on the role. Instead, Lucifer steps in saying that he will become God to allow Amendadiel to have his life on Earth. Secretly, Lucifer hopes it will finally make him worthy to Chloe. The angel sibilings don't support this idea. Ultimately, they have banded behind Michael. This culminates in a big show down between Lucifer and Michael for the thrown as God says it will be the children who decide the successor not him. Lucifer proofs his worth in the most self-less way possible and the angel siblings support his claim as God.
Final Thoughts

TL:DR Watch for Tom Ellis but stay for the very well thought out character arcs.
As we approach the end, each character will progress and develop miles away from where we first saw them in season one. Expect some angst and random comedy and family themed overtones. The first episode of the second hand starts the theme of family and it continues to the end. This season had a lot of heart and what we've come to expect from Lucifer.