Celebrities can pretty much afford anything they want. Artists especially love showing all their riches. For instance, rap stars like Lil Uzi Vert enjoy flexing on Instagram. So far, the 26-year-old has received several controversial tattoos and pricey piercings. His pink diamond-forehead implant certainly cost the star millions of dollars. Apparently, the "Money Longer" star can buy anything he wants without consequence. Additionally, he can even purchase himself a million-dollar home in Hollywood Hills. Recently, the millionaire rapper purchased a California home for $4.4 million.
  The Eccentric Rapper Bags Himself A $4.4 Glass House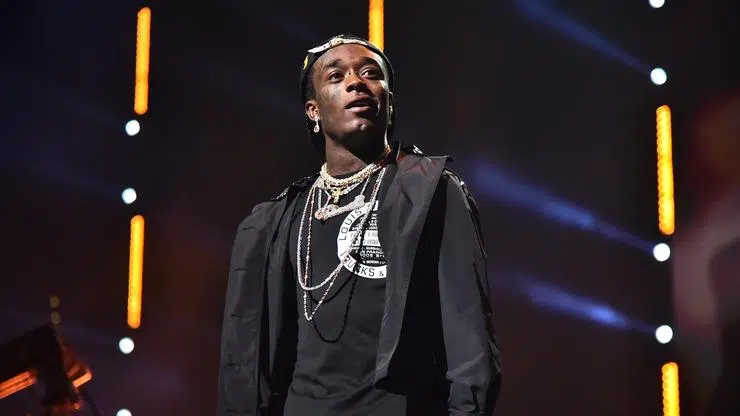 Fans can't deny that rapper Lil Uzi Vert is an eccentric millionaire. He's already bought himself a diamond forehead implant and even had an upside down cross tatted on his face. Additionally, fans recognize Vert's music falls on the strange and eccentric side. Though, his most unusual purchase yet to date comes in the form a million-dollar house.
According to a report by Dirt, the rap superstar purchased a $4.4 million house in California. While that's not particularly unusual, the home's all-glass walls strike us as strange. Apparently, the star doesn't seem concerned with the possibility of burglars breaking into his home. Vert's home sits on 1.5 acres of land in San Fernando Valley's Bell Canyon in L.A. We're pretty sure the rapper feels right at home in his new crib.
            A Look Inside The Rapper's New Crib
Buying a new home can be a big decision for some buyers. However, it doesn't seem like Lil Uzi Vert spent much time thinking over the decision. The 26-year-old seemed sold on the house the day he laid eyes on it. Who could blame him? The house consists of a vast, open-floor plan, an outdoor kitchen and a bar entertainment area, as well as a pool. Not to mention, the rapper's house sits close to plenty of recreational activities such as a tennis court and hiking trails. Obviously, Lil Uzi Vert's $4.4 million house had been worth every penny.