Beyond The Music
The rise of Social Media had lead to a huge expansion in the culture of hip-hop. Artists have now gone beyond just making music to becoming full-blown entrepreneurs. People such as Diddy, Dr. Dre, Jay-Z, Kanye West are the most notorious when it comes to using their brand to do business ventures and increase their revenue. Here is a list of a few other artists that continued their hustle outside the booth this decade.
Jeezy- Avion Liquor, CTE world, real estate, American cut Steakhouse in Atlanta, Ga, Defiance fuel performance water.
From his days in the streets, Jeezy has always been about conducting business, and that didn't stop once he got into the music industry. Jeezy has invested in everything under the sun such as property, tequila, restaurants and performance drinks. If there has ever been a new hustle, the Trap or Die rapper has always found a way to get a piece of the action.
Joe Budden- The Joe Budden Podcast With Rory, Mal, And Parks, State Of the Culture, Love&HipHop NY
Joe Budden has been a man of many hats within the past couple of years. When he decided to retire from rap, he went full storm, using media outlets such as his podcast to brand himself as not just an artist, but a man of the culture. Though it was a very long road, Budden has solidified an exclusive podcasting deal with Spotify, become the host of a talk show series on Revolt TV, and does live tours with his podcast mates/longtime friends, Rory, Mal, and Parks.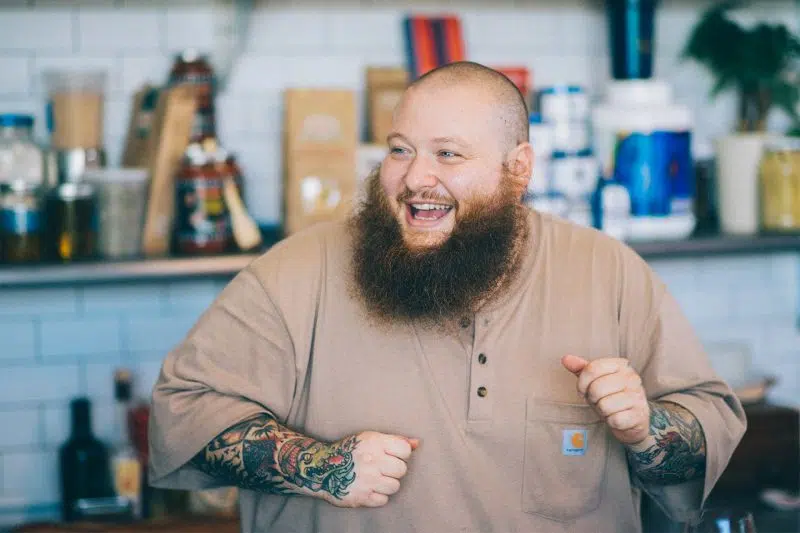 Action Bronson- Watching Ancient Aliens with Action Bronson, F*ck That's Delicious, The Untitled Action Bronson Show
Before becoming a music artist, Action Bronson was notorious as a gourmet chef in NYC. So after his rap career took off, he decided to venture into other lanes to make money on what he loved most, Food and Ancient Aliens. Having three television shows on ViceLand are huge accomplishments, and sounds like a pretty fun day at the office.
Nipsey Hussle- The Marathon Clothing Line, Puma Brand Ambassador, Vector 90 facility, real estate
Even before international fame, Nipsey was always talking about investing in businesses and empowering his community. Before his tragic passing, he was able to accomplish many of those feats. In South Central LA, he opened his own clothing store, food spots, and a facility that gives kids access to technology and resources they may not be recieving at their schools. The Marathon he started will continue for generations to come, Rest In Power King.
What do you guys think of this list? Feel free to leave your thoughts in the comments section below. Let us know what future content you would like to see us cover. And as always, have a nice day.