Charlotte McKinney's Stunning Photoshoot: Elegance and Diamonds Take Center Stage
Hey there, fashion fans! Charlotte McKinney is causing quite a stir with her latest photoshoot that's a total game-changer. This time, she's teaming up with Logan Hollowell's dazzling Eternal Jardin Rose Cut Diamond Collection, and the results are seriously breathtaking.
Imagine this: the gorgeous backdrop of Malibu sets the scene for McKinney's newest adventure. She's not just posing; she's bringing out that timeless feminine charm we all love. And guess what? It's not just her looking fabulous – it's the rose-cut diamonds stealing the spotlight. The collection is like a treasure trove of luxury, featuring everything from delicate diamond stud earrings to a jaw-dropping 18-carat gold double-flower ring dripping with diamonds. Talk about sophistication overload!
But McKinney's story is more than just a fairytale. Starting as a spirited 17-year-old model, she's become a real powerhouse in both the modeling and acting worlds. And she's done it all while keeping that healthy lifestyle in check. You've probably seen her gracing the glossy pages of top magazines, and her role in "Baywatch" shot her to fame as a movie star who knows how to steal the show.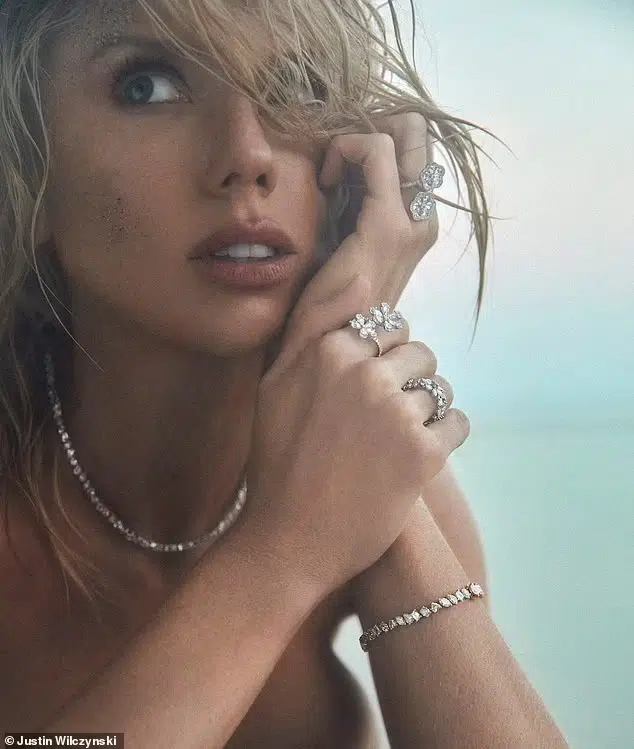 And hold on, there's more. McKinney recently made a splash at the Lacoste x Bandier womenswear launch, proving once again that her charm is unstoppable. Fresh from a dreamy vacation, she radiated a kind of enduring beauty that's impossible to ignore. It's like a reminder that she's not just a star – she's a timeless beauty in every sense.
This photoshoot isn't just about McKinney striking a pose; it's a celebration of elegance mixed with Logan Hollowell's stunning Eternal Jardin Rose Cut Diamond Collection.
With every click of the camera, this team-up blends art and sophistication in a way that's hard to forget.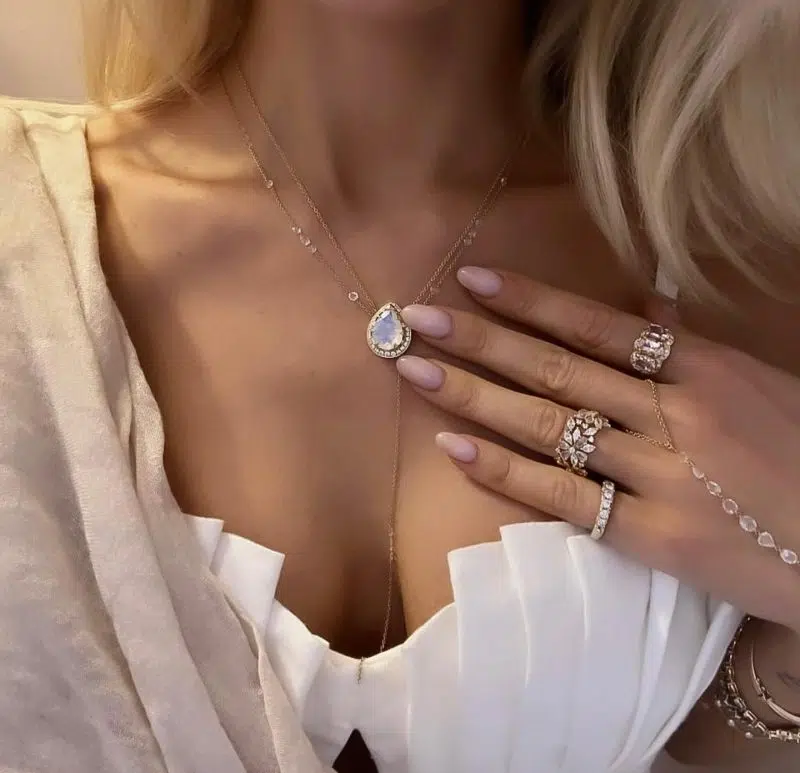 McKinney's journey from a budding model to a sophisticated actress is a story of grace and charm, solidifying her status as an icon who keeps shining bright.