Recently, Aaliyah's entire catalog was made available to streaming services everywhere. The very last round of her songs, including those off her 1996 One In A Million album became feasible through online applications. Though, the state of Aaliyah's estate has led to mixed feelings from fans. Even her family members spoke out about the act. In particular, Aaliyah's uncle Barry Hankerson voiced his opinion about her catalog being made available through streaming services. Additionally, he also spoke about his true feelings toward R. Kelly, noting that God will handle him.
Aaliyah's Uncle Lets God Handle R. Kelly
During a recent interview on The Rickey Smiley Show, Aaliyah's uncle discussed his feelings in regard to R. Kelly. Currently, the R&B singer faces trial in Brooklyn,NY on several sexual misconduct and racketeering charges. Aaliyah's uncle, Barry Hankerson, claims he doesn't stay up-to-date on Kelly's murder trial. Though, he still harbors ill feelings toward the imprisoned singer.
During the interview, Hankerson revealed that while he'd been very upset at R. Kelly, he wasn't willing to murder him. Fortunately, Hankerson's Muslim background and talks with Minster Farrakhan convinced him otherwise. "We prayed and decided to let God take care of it. That's what's happening." Ain't no sense in two lives getting destroyed," he told the morning show. Luckily, Aaliyah's uncle found his saving grace.
Hankerson Introduced R. Kelly To The Late Singer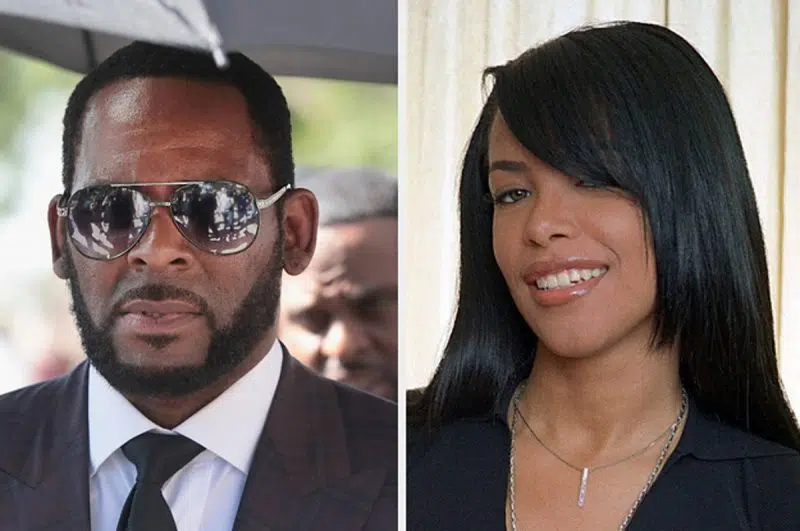 While Aaliyah's uncle is angered by R. Kelly's actions, like so many of us, he'd been even more frustrated at their illegal marriage. Hankerson had introduced his niece to the R&B singer back in the 1990's.
At the time, the two engaged in a rather scandalous and controversial relationship. In 1994, Aaliyah was just 15 years old when a 27-year-old R. Kelly married her through illegal means. Apparently, he'd obtained a forged marriage license from a friend. Additionally, a former federal employee testified during the trials that he'd been bribed into providing Aaliyah with a fake ID, stating that she was 18-years-old. This way, R. Kelly could "legally" marry the "One In A Million" singer. Even worse, court documents revealed that the reason R. Kelly allegedly wed the singer had to do with his belief that she'd been pregnant with his child.
When Hankerson found out that his previous client Kelly married his niece, he'd been upset then. Though, rather than call the police, Hankerson prayed about it. He'd let God handle it once again. Luckily, he did, since R. Kelly now remains behind bars.