Met Gala 2021 Recap
Being one of the biggest nights for fashion. Formerly known as the Metropolitan Museum of Art Costume Institute benefit. The Met Gala is a black-tie annual event that takes place at the museum in New York. Every year is a different theme that correlates with the exhibition.
This year will be different due to the two-part exhibition. One celebrated this past Monday and the other on the usual first Monday in May.
"In America: A Lexicon of Fashion" is this year's theme honoring the Institute and the celebration of Modern American Fashion. Andrew Bolton, the curator of the Institute, stated for Vogue back in April that the American Fashion Industry is "undergoing a Renaissance" and it should be honored.
Bolton, speaking to Vogue, highlighted the heightened focus on mindful creativity during the pandemic and social justice movements. He expressed admiration for American designers' responses to the current social and political climate, specifically in terms of embracing body inclusivity and gender fluidity. Their work, he noted, demonstrates deep self-reflection.
The Hosts
While attendees are normally under wraps until the night of the ceremony. The co-chairs are notable public figures. Since last year's Gala was canceled, the co-chairs that were realized to the public were Nicolas Ghesquière, Lin-Manuel Miranda, Meryl Streep, Emma Stone, and Anna Wintour. But this year changed them to Billie Eilish; making her the youngest ever to host; Timothé Chamalet, Naomi Osaka, and poet Amanda Gorman.
Met Gala Top Looks With Their Meanings
Besides being the youngest co-chair, Billie wore for the first time an Oscar de la Renta dress, but under one condition. That the brand stops the use of fur in their products. The Happier Than Ever singer is a vegan for seven years and an animal rights activist, so it was of major importance the request she made.
The congresswoman came to the event wearing a dress saying "Tax the Rich". The intent is to get the message out at the Gala, a space where wealthy people frequent. She also mentioned that "while the MET is known for its spectacle we should have a conversation about it".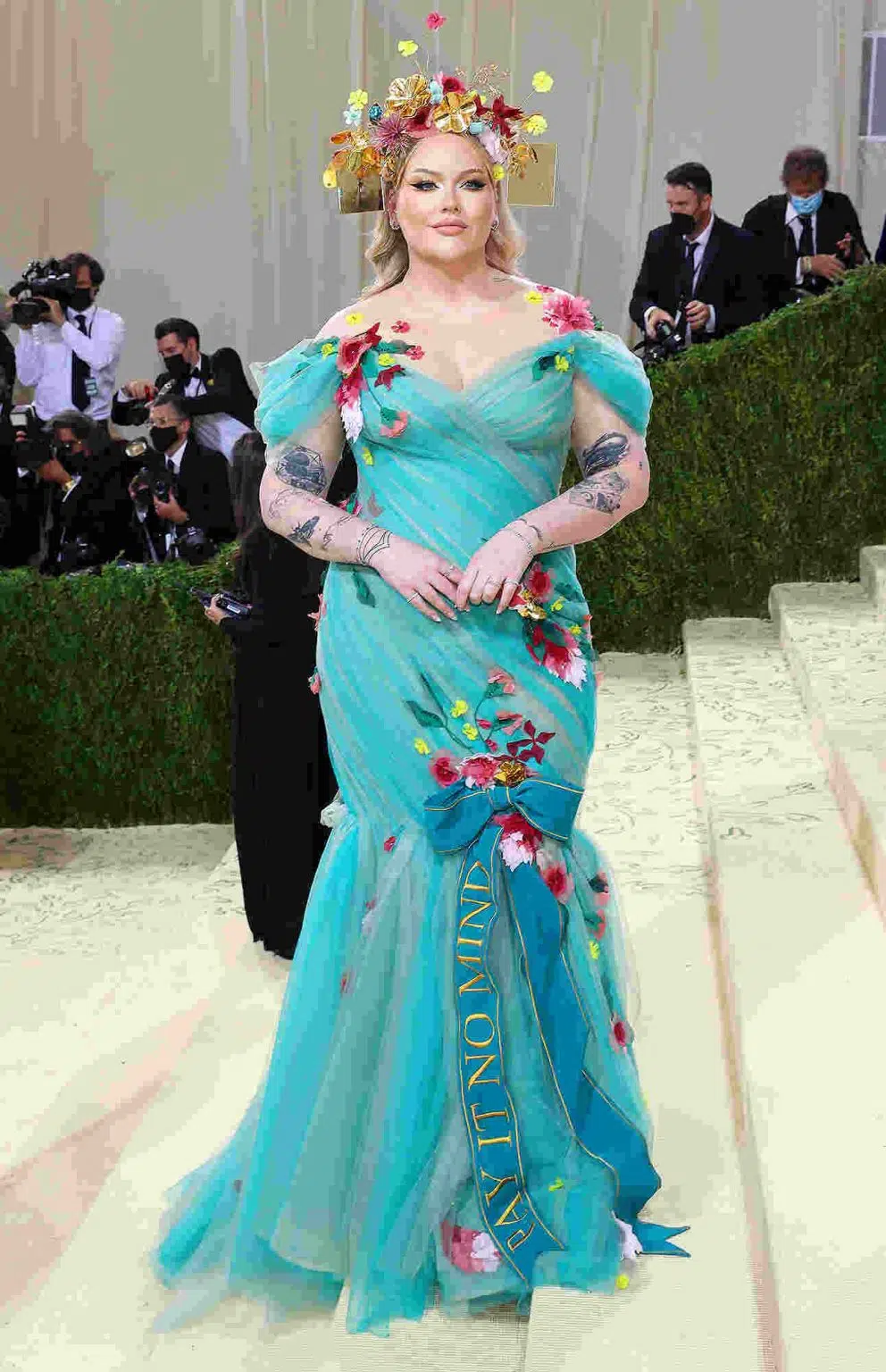 The 27-year-old beauty entrepreneur honored LGBTQ+ activist Marsha "Pay It No Mind" at the forefront of the Stonewall Riots. Taking to Instagram, she expressed, "I wanted to pay tribute to a trans icon who paved the way during those historic events. Marsha P. Johnson's influence has been immense, and I hope I made my community proud with my homage tonight."