Slated as the face of Under Armour's new tech-enabled pajamas, Tom Brady is bestowing specific rules for a good night's sleep; one in which includes wearing "Athlete Recovery Sleepwear."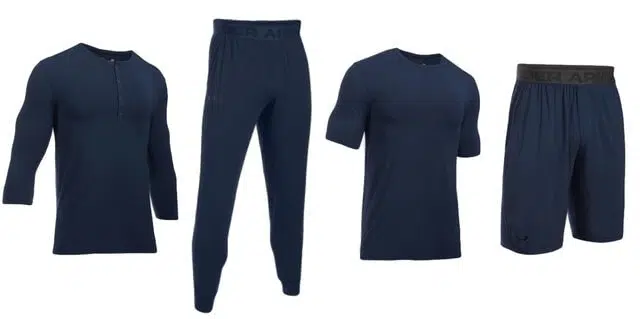 The smart pajamas are claimed to "rebuild your body" while you sleep by transforming the body's natural heat and turning it into energy that can actually reduce inflammation, promote relaxation, and increase blood flow.
According to Sports Illustrated, the idea for the pajamas came from Brady himself after he injured his calf in 2014. After an extensive two-and-a-half-year journey, the technologically advanced collection of shirts, joggers, and shorts is now accessible, priced between $160 and $200 per set.
Get yours here!