There's never a dull moment when it comes to celebrities. Everything from dating rumors to wild scandals circulates throughout Hollywood. NLE Choppa definitely takes the cake when it comes to being the father of all crazy celebrity rumors. Recently, the rapper was accused of going on an "ancestral" breast-milk fast. Since the news hit, NLE Choppa denied ever doing such a bizarre fast. 
Rumor Has It NLE Choppa Went On An "Ancestral" Breast-Milking Fast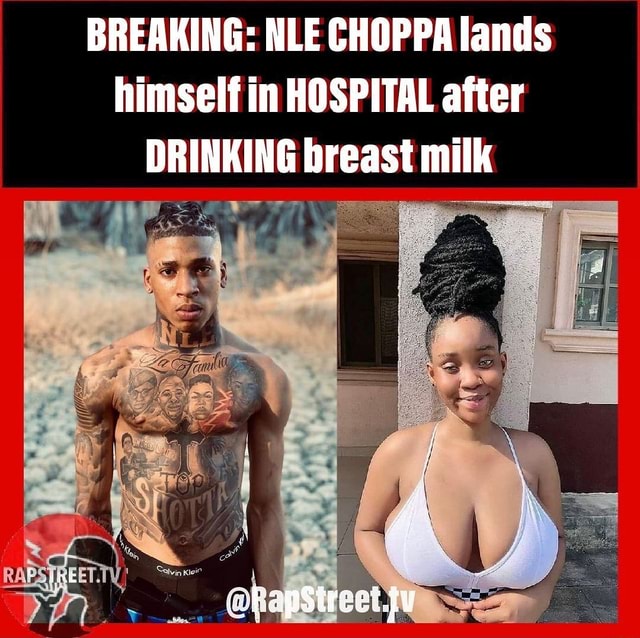 Often times, celebrities love boasting about a new diet or weight loss regiment that they've tried. Additionally, they'll share details about an unheard of fast they're doing in an effort to achieve their deserved weight. Though, sometimes celebrity diets and fasts venture into the bizarre zone. However, Memphis rapper NLE Choppa made it clear that he's not on any cleanse or weight loss program after welcoming his second child. 
However, fans argued otherwise after an Instagram account @rapstreet.tv started the rumor that Choppa was hospitalized after doing a "90-day nutritional breast fast." Apparently, people suspected the Memphis rapper consumed breast milk in an effort to achieve an "ancestral" fasting technique. These days, people will come up with anything to say, no matter how outlandish it may seem. 
             The Memphis Rapper Denies Everything
Unfortunately, the rumor started making its rounds on the Internet. At some point, NLE Choppa decided to intervene and shut down the rumor immediately. On Jan. 6, the Memphis rapper took to Twitter to set the record straight.
"If you believe this, you just slow. Stop texting me 'are you okay.'"
Clearly, the "Shotta Flow" rapper isn't on any "ancestral" breast-milk fast as fans once believed. He's doing just fine.