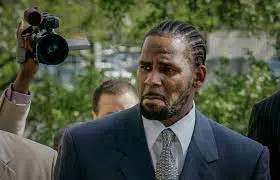 The Pied Piper finally meets his doom. The 54-year-old is convicted of racketeering and sex trafficking. The R&B sensation faces a possible 10 years to life sentence, says NPR.
The Rise of R. Kelly
Robert Sylvester Kelly, born on January 8, 1967, is an American singer and songwriter. He is a Capricorn. He is best known for hits like, "I Believe I Can Fly" (Space Jam), peaked at No. 2 on December 20th, 1996. "Bump N' Grind", the number one baby-maker in the 90s, peaked at No. 1 on April 8th, 1994, according to Billboard.
Born and raised in public housing projects in Chicago, Illinois, Kelly's mother taught him the ways of the Bible. His style of singing is gospel-like, carrying long runs and passionate belts. At that time, his music declared controversial— for its mixing of Christianity with secular music.
Kelly's Timeline Of Sexual Allegations
The singer's alleged marriage to Aaliyah caused the upmost ruckus; however, it's been inadvertently swept under the rug. According to Daily Beast, Aaliyah and Kelly wore matching joggers with one leg rolled up to the knee during their secret ceremony in a hotel suite.
In fact, the officiating minister of their wedding testified in a Brooklyn Federal Court in 2021. Additionally, twenty-seven-year-old Kelly bribed an Illinois government employee for a fake welfare ID in 1994. The Chicago native offered $500 after discovering then 15-year-old Aaliyah was pregnant.
Surprisingly, the sexual misconduct didn't stop there. Only two days after the marriage, he allegedly sexually assaulted a 17-year-old.
Following those encounters, an intern sued the singer in 2001. Then in June 2002, Kelly is charged for child pornography.
The Final Verdict
Over the last two decades, numerous alleged accusations fueled the final verdict of the "Step in The Name of Love" singer.
On September 27 of 2021, a jury found Robert Sylvester Kelly guilty of racketeering and sex trafficking. The singer-songwriter faces up to 10 years to life in prison.