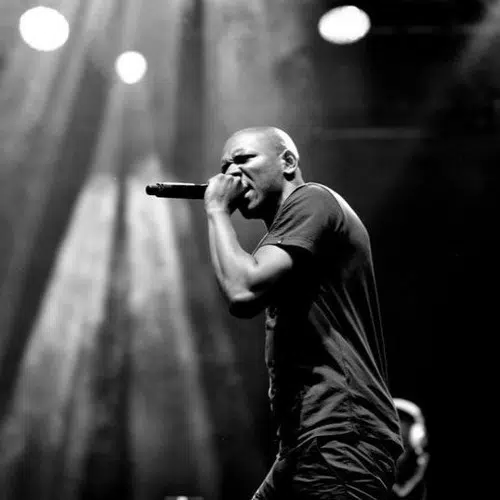 "Grime" is a musical genre that originated in the U.K. Though it is similar to hip-hop, it is not the same thing. On AllHipHopTV's YouTube channel, U.K. Rapper NinjaTea clarifies that grime falls under U.K. hip-hop. He asserts that some styles of U.K. hip-hop like "boombop" and "trap and drill" do more closely resemble American hip-hop. However, grime is not the same.
"In the U.K., it's all about being unique, being yourself, having the energy, and having the source. That's about it…it's not about being clever really." According to 2016 documentary, NOISEY London argues that "Some people felt grime was a sound. Others felt it was more of a movement."
London rapper, Giggs embodies the music that is "born with energy to make you go mad." His chart topping 2016 album, Landlord, proves that Giggs' career is on the rise despite a checkered past with U.K. law enforcement that continues to haunt him. In an interview with VICE in April of 2016, the British rapper speaks about his hometown.
"Peckham's a mad place. Unpredictable. You don't know what's going to happen throughout the day or the night. Today in the morning everything's cool. In the afternoon you're in mad beef. It's just normal isn't it?"
Due to his criminal dealings in the past, U.K. police harass Giggs often. Moreover, the U.S even banned the artist from entering the country. Some authority figures view him as a riot liability. The gun task force of London specifically, Operation Trident, has targeted Giggs' public appearances. This is due to the U.K.'s strict stance on gun laws and the rapper's firearm history. 
Fittingly, the rapper's first cult classic single, "Talkin' the Hardest" was released soon following a prison term Gigg's had served for charges related to illegal firearm possession. Despite allegations that Giggs is still a threat to public safety, NinjaTea argues that grime shows are some of the least violent concerts in the country.
According to Giggs he is "now…ducking the beast legally." The gulf-times.com reports that Giggs' music gave him a voice as a "angry young man", and he now "keep[s] on trying to become a better rapper and a better person."