XXXTentacion, born on January 23, 1998, in Plantation, Florida, was an American rapper, singer, and songwriter known for his emo-inspired music, blending hip-hop, rock, and R&B. He gained fame with the 2017 breakout hit "Look at Me."
XXXTentacion's music often dealt with themes of depression, anxiety, and violence, drawing from his personal experiences of trauma and hardship. He was known for his unique and experimental style, as well as his controversial persona and legal troubles.
Despite his troubled past, he left a legacy that was well worth following. These XXXTentacion quotes are a great reminder to follow your dreams no matter what circumstances you face. He had a very fast rise in popularity, but also experienced some serious legal issues that landed him in jail.
XXXTentacion was a rapper who used his music to tell stories about life. He had a unique sound and was known for his Brooklyn drill style. His rap music was versatile and cut across many genres. He had a great voice and had some amazing lyrics.
In his music, he was very honest about the ups and downs in his life. He had a lot of emotional pain, and he wanted to let people know that they are not alone in their struggles.
The rapper grew up listening to a variety of music including nu-metal, hard rock and rap. He was very interested in music and even tried to learn how to play the guitar and piano.
He was a very big fan of Lana Del Ray, who was one of his inspirations. He had a strong passion for random acts of kindness and community giving.
After his release from juvenile detention, he met Ski Mask the Slump God and started to record music together. They eventually founded the music collective Members Only.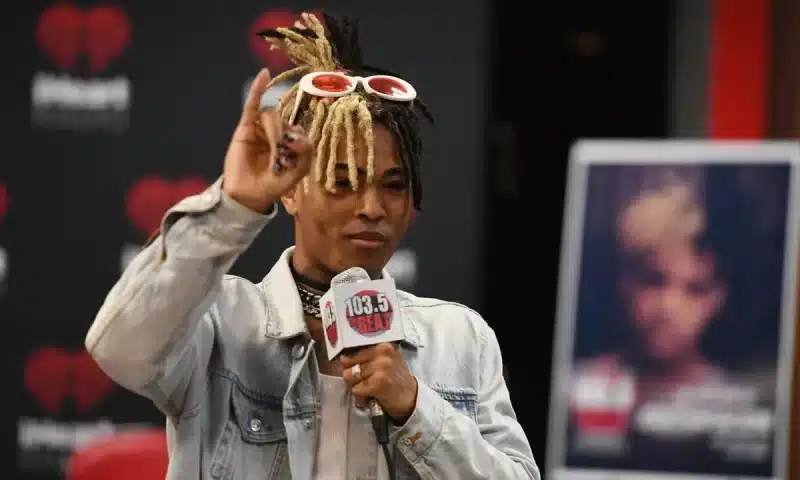 He released a number of mixtapes, but it wasn't until May of 2017 that he released his debut album, Bad Vibes Forever/Empire. The album had a very moody feel to it, and it was very well received by fans. It was a big step in XXXTentacion's career and it made him a major name in the hip-hop world.
Fcuk Love
One of X's best songs is Fuck Love. It's a track that speaks to the pain and remorse of someone who has lost someone they love.
It's not a song that you'd listen to everyday, but when it's time for it, you'll find it hard not to get caught up in the wailing vocals and ambient instrumentals. This song is one of X's most popular tracks and it's not hard to understand why; the music just makes you want to get lost in the feelings it's trying to convey.
It's not uncommon for people to have a plethora of different musical tastes, and XXXTentacion was no exception. Besides hip hop, he also loved listening to rock bands like Nirvana and The Fray as well as lauded MCs such as The Notorious B.I.G. and Tupac Shakur.
He was also a fan of alchemy, so it's no surprise that his body art has some alchemical themed elements. This is especially evident with his 'Tree of Life' inked on his arm. It could be a nod to the popular anime Fullmetal Alchemist, or it may be a reference to Wicca & Witchcraft, a religion he was very interested in.
On June 18, 2018, at the tender age of 20, XXXTentacion was tragically shot and killed during a robbery outside a motorcycle dealership in Deerfield Beach, Florida. Despite his untimely death, his music continues to resonate with fans around the world, and he remains a significant figure in contemporary hip-hop culture.