Before the summer comes to a close, rising New York artist, Reno K.O.Q, shares a lovey-dovey new visual called "For Me." For the new single, Reno channels his inner-LL Cool J and recreates the legendary rapper/actor's hit "Loungin." "I was actually listening to the "Loungin" by the Legend LL COOL J and I hit my guy Vagrant and said we need this for 2021 and he cooked up the rest," he says.
For the new release, Reno K.O.Q links with talented singer/songwriter Jai Emm, the collaboration stems from previously working on a concert series. On working with Jai Emm, Reno says, "Most definitely appreciate that! Jai is actually a super talented artist that I know through a mutual friend. We first worked together on a concert series that I threw quarterly named #SOUNDPROOF, prior to covid. We're working on bringing it back. But I got the track and immediately heard her voice on it, So I hit her up like I need you on this. Rest is set in stone."
He continued: "I kinda knew where I wanted to take the visual. I love brainstorming and just letting the music create imagery in my head and that's exactly what happened. I wanted to capture that moment in the 90s. I wanted it to look futuristic but vintage all at once."
"For Me" is set to be Reno K.O.Q breakout hit. For newfound fans, it's the perfect origin point to begin following the unknown star on his journey to the top where everyone will remember his name. "My name kind of started out as a joke, I grew up trying to emulate a lot of the people around me who used to be flashy, you know the dudes with all the shiny shit. So one day somebody said I was shining bright like the lights in Vegas and somebody else said "Nah he ain't that bright. He ain't like Vegas he's more like Reno" everybody started laughing and the shit stuck. So I started running with it and at first, I was Yung Reno but as the artistry matured I dropped the Yung and added KOQ for King of Queens. Then I took the letters and make the acronym R.ealness E.xemplifies N.one O.ther."
After "For Me," for more on Reno K.O.Q, follow him on social media. Available now, watch the new video above.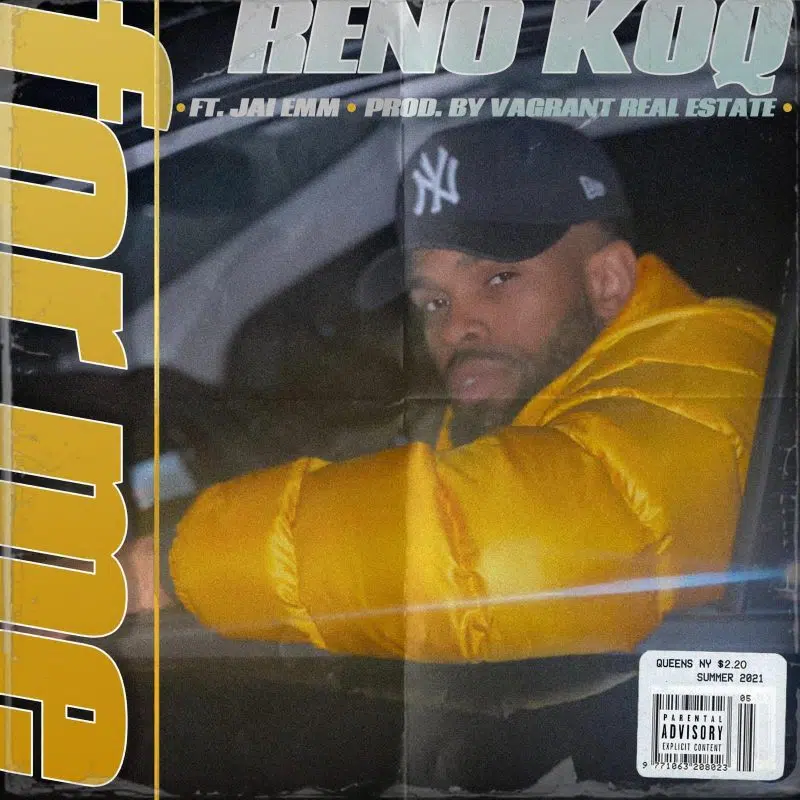 ABOUT RENO K.O.Q
Reno K.O.Q. (King of Queens) has remained independent, but his presence hasn't gone unnoticed. Reno has opened and done his own shows in DC and NYC. Eyes have witnessed the next up from Queens at the world-famous Howard University Homecoming, Bar 7 (DC) to Santos Party House (Manhattan). His skills and relationship with longtime independent Rap artist, Yo Gotti, have earned him a few tour spots with the Southern legend across North America. Reno even made an appearance at SXSW 2015. Reno continues to push boundaries with new music and his Brooklyn showcase SoundProof.