Philly Auto Show 2020
The Philadelphia Auto Show 2020 is starting this weekend. The dates of this event are February 8th to the 17th. This will be the 119th edition of the show and will take place at the Pennsylvania Convention Center. You can purchase tickets for the event using this link.
What to Expect at The Show
There will be 36 car manufacturers at the show. The display floor to showcase all these cool and exciting vehicles is comparable in size to 11 football fields.
You can be sure to find the newest and most buzzworthy cars at the show. This includes vehicles such as the first-ever electric Porsche Taycan, the highly anticipated release of the Land Rover Defender (for the first time in over 20 years), and the debut of the 2020 SSC Taurtara.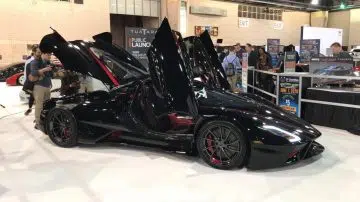 The 2020 SSC Tuatara is no joke. The vehicle is the world's fastest production car. Other cars at the event include vintage classics, supercars (i.e., Buggatis and Lamborghinis), and vehicles from renowned movies such as Fast & Furious.
DUB Show Tour
One of the best things about the Philadelphia Auto Show 2020 is the fact that the DUB Show Tour will be returning to this event. The DUB Show Tour isn't your typical auto show. The event is hosted by DUB Magazine, the premier publication of the urban automotive lifestyle.
This year the show will feature tricked-out rides, bikes, and the latest in after-market vehicles. In 2019, the DUB Show Tour was a massive hit in Philadelphia. Along with its typical array of tricked-out vehicles, the rapper Lil Uzi Vert made a guest appearance. Lil Uzi brought his fleet of souped-up cars for everyone to see. If you would like more information on the DUB Show Tour in Philadelphia give this article a read.
Final Thoughts
Overall the Philadelphia Auto Show 2020 and the DUB Show Tour seem like a great time. Whether you are checking out the newest and fastest supercars or just some classic vintage vehicles, you are sure to have a fun time.
What do you guys think though?
What company's vehicles are you most looking forward to seeing? And do you prefer classic cars, or will you be hanging out at the DUB Show Tour?