Diddy has made his official grand return to music with his new hit single "Gotta Move on." Not only has the song earned him tons her controversy, but it also raked up quite the impressive view count and streams. Riding the waves of success, the rap mogul now plans to drop the remix for the song. This time, the track will feature his new love interest Yung Miami.
            He Still Hasn't Moved On From Cassie
View this post on Instagram
Puff Daddy has been around for decades. The rap mogul has always hung around music circles, teaching new and upcoming artists. Though, he's made it clear that now's the time for him to shine in the spotlight again.
Recently, the Bad Boy Records hit-maker announced plans to feature his lady love Yung Miami on the "Gotta Move On" remix. Clearly, the rapper hasn't move on from Cassie, since he's dropping a remix. If fans remember, the original song featured a snippet of a speaking part of Yung Miami, but that clearly wasn't enough.
Furthermore, the Bad Boy Records rapper teased a preview on Instagram this week. In the video unloaded to his page, P. Diddy sits in a recording studio with his signature shades on. The mood lighting is set to red, as he plays the remix with Yung Miami's new verse blasting through the speakers.
Obviously, the pair of have been "dating" for a while now. They even show support for another. However, there's something to be said about the fact he featured Yung Miami on a song that's literally about him missing his former ex-girlfriend, Cassie.  Can someone say awkward?
Diddy Makes An Entire Album Full Of Love Songs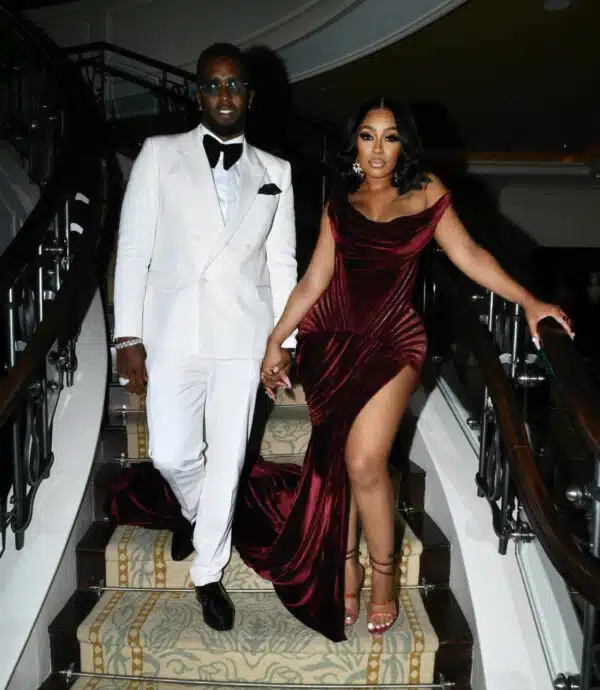 Though, "Gotta Move On" isn't the only breakup song P. Diddy plans on dropping. In fact, the rap mogul is coming out with a new album containing only R&B love songs. Nonetheless, the album in question will be titled Off The Grid Vol. 1 and the record comes as his fifth studio album. Furthermore, P. Diddy hasn't made a solid album since his 2006 Press Play, but clearly, he hasn't lost his touch. No word yet on the release date. Though, we're sure P. Diddy won't keep fans waiting too long.