Afrobeats and Afropop have caught on quickly in the music industry. Artists from across the African landscape have taken the music industry by storm.
Everyone from Burna Boy, Tems, and Wizkid has introduced us to great music. Arguably, the hip hop scene could use more diverse music. Joining the ranks comes Nigerian pop singer Maye.
The new artist first stepped onto the scene in 2018 with demo tracks "Calm Down" and "Let Me Love You." Though, it was those two very songs that helped gain him massive attention in his hometown of Kaduna.
Then, he became one of the city's best Pop/R&B artists and vocalists. Now in 2022, Maye has gained the reputation as one of the "finest emerging talents" hailing from Lagos, the Afrobeats capital of the world.
Now he's known for his versatile sound, crafting genre-bending music that consists of notes of gospel, dancehall, R&B, and alternative music.
Additionally, Maye's voice has captivated audiences everywhere. His songwriting especially relates to listeners. Maye has established himself as a notable artist.
Recently, the Nigerian singer dropped his latest track, "Catch Cold," which is set to drop on October 13th.
Furthermore, the track finds the newcomer dissing an ex-lover who didn't appreciate him. Now that he's on his come-up, he's laughing in her face. There's no better revenge than proving others wrong and pursuing our dreams.
Maye Says He's Doing Better Now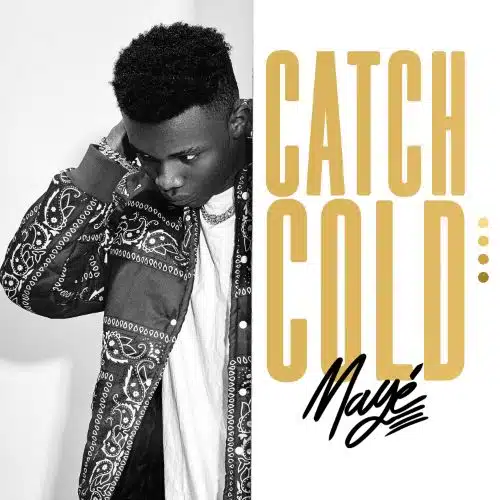 The old saying goes, a person doesn't know what they have until it's gone.' In Maye's case, his ex-lover lost out on a remarkable individual. As mentioned, the Nigerian pop singer dropped his latest record, "Catch Cold," where he disses his ex-lover who walked out on him when he needed her most.
Specifically, Maye shares that his lover didn't support him when times got tough, especially when he had financial issues.
Now that his luck has changed, he's ensured she knows he's doing better. The catchy song comes as yet another relatable track from the Nigerian artist.
The Sweetest Revenge In Life
When it comes to Maye, he knows his worth. In "Catch Cold," the singer flipped off his ex-lover, who dumped him during one of the lowest points in his life. Fortunately, Maye let his former lover know that she missed out on him, not vice versa.
During his press release, Maye talked about the inspiration behind the song. In particular, he addressed the relationship he had with an unsupportive lover.
"She broke up with him because he was broke, but now that his luck has changed, he throws it back in her face.
It is a catchy song and will resonate with many people, especially those who felt abandoned by their lover or friends because their finances were still catching up."
In other words, Maye sought revenge against his ex-girlfriend in the best possible way. Be sure to catch more music by the Nigerian pop artist Maye.