Nigerian sensation Azanti has come out the gates swinging this summer. At just 18-years-old, the Nigerian wonderkid artist and producer has made his mark on the music world. Furthermore, he's become a multi-talented artist after teaching himself how to play the guitar, bass, drums and keys. He's now known for his transcendent voice, genius songwriting skills, infectious flow and has a knack for lush melodies. Additionally, Azanti's music can best be described as the perfect combo of R&B, afrobeats, hip-hop and dancehall.
Apparently, others started taking notice of the wonderkid such as the Nigerian collective Apex Village who signed the rapper at age 16-years-old. Even better, he's been co-signed by a few of Africa's big name artists such as Mr. Eazi, Sarz and Joeboy. Additionally, radio stations like Apple Music 1, No Signal and Reprezent Radio have their eye on the artist.
With so many people backing the artists and his talent, it wasn't long before he made his debut record in 2020. Currently, he has two critically-acclaimed EPs under his belt, YP & Azanti Vol. 1 and his self-titled Azanti EP. Clearly, the guy has a lot going for him.
The singer kept the momentum going with his latest track "Gettin' Hot." Furthermore, his new track comes ahead of his upcoming debut album. In "Gettin' Hot" we find the teenage rapper having the time of his life at a house party.
Azanti Is Having The Time Of His Life
With his newfound fame, it's no wonder that the 18-year-old Azanti wants to party everyday. His new track "Gettin' Hot" finds the young artist throwing a house party at his very own mansion. By the next few scenes, the Toronto-based artist is living his best life with all his friends and throws of women. The house guests continue their fun by jumping in Azanti's crystal clear pool and break out stellar dance moves. Though, things do start to go haywire when one of the house guests tries to remove a skateboard from a window. Can't imagine how much that'll cost to fix.
Moreover, the colorful visuals show off Azanti's bubbly personality and charming presence. Additionally, the music video pays homage to 90s TV cinematography. Azanti clearly knows how to throw a great end-of-the-summer party. Not to mention, we're sure Nelly will approve of the teenager's use of "it's getting hot in here" lyric. Maybe they could collab at some point, we never know.
What's Next For The Nigerian Artist?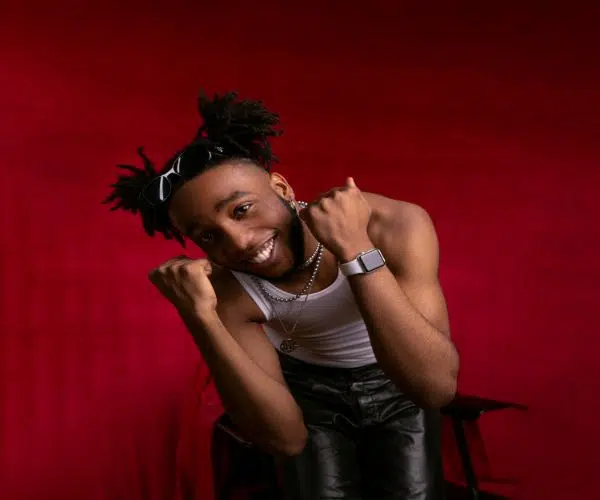 Azanti has a lot going for him. Only in his late teens, the Toronto-based artist has a couple of great records, including "Gettin' Hot." Not to mention, he just finished making guest appearances earlier in the year, running alongside Grammy-Award nominated producer Mut4y and JUNO Award nominated singer Zenesoul. He's definitely making waves in the music industry now. His upcoming debut album will only take the artist to new heights. Be sure to keep up with all the latest on the young and rising Nigerian star Azanti.
Links