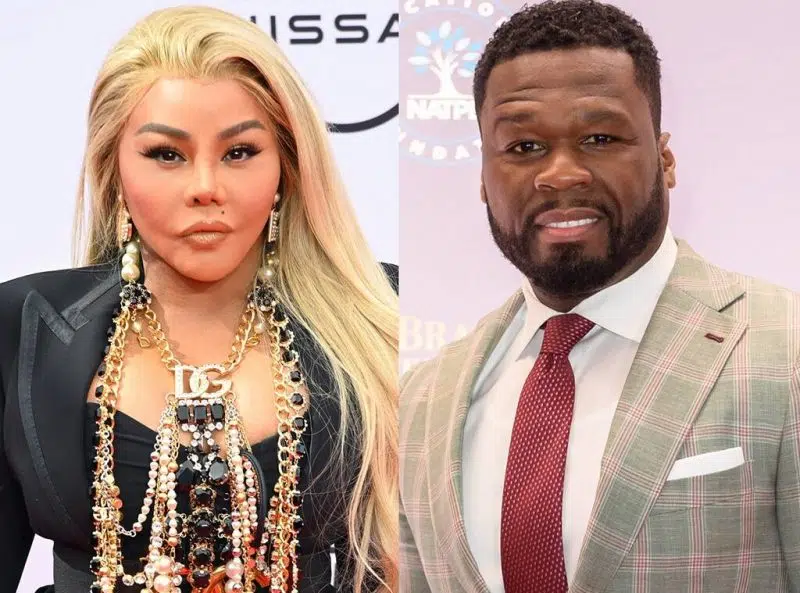 Lil' Kim, former head hot girl of the 90s hip-hip crew, Junior Mafia, and 50 Cent are hilariously scrutinizing one another on the net. It seems as if the two cannot get enough of each other as tension heightens.
Lil Kim vs. Hip-Hop
Kimberly Denise Jones born on July 11, in Bedford-Stuyvesant, Brooklyn in 1975, falls under the sun sign Cancer. Kim's emotional raunchy, provoking lyrics proves her to be a true hard-body water sign.
Kim's childhood in Brooklyn was a turbulent one as she often would get into physical altercations with her father, according to Biography.
Struggling to make ends meet, the family eventually separated.
Then Kim lived with her mother in a suburban neighborhood amongst white counterparts in Rochelle, New York.
She moved in with her father for a short period; however, the abuse rapidly escalated.
Living in a predominantly white neighborhood, the rapper developed an inferiory complex for being teased about being dark and short.
Kim Meets Biggie
After breaking away from being her father's scapegoat, she met the infamous rising star, Christopher Wallace also known as Biggie Smalls. She later became his lover before he was fatally shot Los Angeles in 1997.
Surely, Kim rose to stardom with her explicit pictures, becoming the mother of "gangsta porno rap".  Lil Kim ruled the late 90s, becoming one of hip-hop's most award-winning female rappers.
50 Cent vs. Hip-Hop
Rapper 50 Cent also hails from New York and he is native of Queens. Curtis James Jackson III, born on July 6, is a Cancer.
Working as a drug dealer, his mother died in a tragic house fire. After that, 50 moved in with his grandmother.
Growing up in the 80s the Get Rich or Die Tryin' artist goes to jail for selling cocaine, crack and heroin, according to Biography.
50, a once dreamer of becoming a boxer, focused his attention on the art of rap. He met with Jam Master Jay, member of Run-DMC, who introduced him to the industry. The legend produced an album for 50, although it never made any sales.
In 2000, the rapper suffers multiple gunshot wounds, disfiguring him forever.
Lil Kim vs. 50 Cent
Beef between 50 Cent and Lil Kim stems back to 2005. In an interview, Kim admitted to her issues with the controversial rapper.
"I can't front. I don't have a lot of respect for 50. His music is hardcore and violent", according to Today.
Since then, the beef is on and heavy. 50 Cent is no stranger of being a nit-picker. The release of his late 90s album Power of The Dollar speaks of him robbing Jay-Z, P.Diddy, Mase and Missy Elliot.
50 compares Lil' Kim to the Leprechaun Lundan, as she is seen wobbling on stage during a performance recently, according to Hip Hop DX.
He uploaded the comparison photo to Instagram with the caption: "I'm sorry its early but I don't know why sh*t like this is funny to me."
Rapper also referred to Kim as an owl during her performance this summer.
Kim clapped back, 'Ur so obsessed with me this is getting creepy."