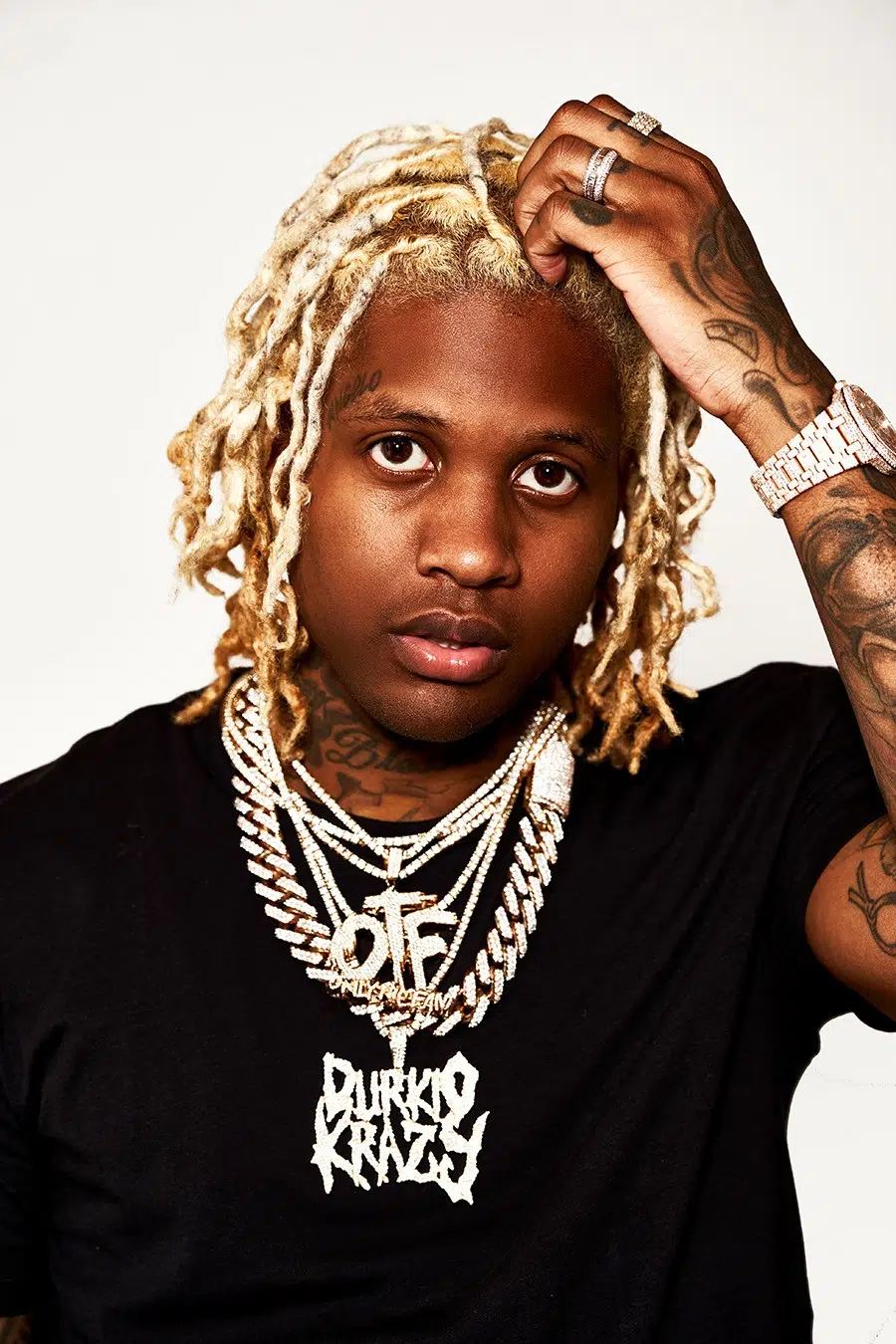 POOH SHIESTY, THATS MY DOG—BUT POOH YOU KNOW I'M REALLY SHIESTY! The famous line from Back in Blood by Pooh Shiesty catapulted Lil Durk into the spotlight. Recently the Chicago rapper joins in on a collaboration with Beats By Dre in a new campaign for a fashion company called, A Cold Wall, according to HipHopDX.
Who Is Lil' Durk?
Durk Banks, as people from his hometown Chicago know him, was born October 19, 1992. His Sun Sign is Libra. The Libra is known to balance the scale perfectly, and that's what the "How It Feels" rapper does well. While Durk's explicit lyrics over dope beats can be a negative influence, it is no reflection of the love he openly offers his girlfriend.
From The Hood To Good
Chicago is known for its heinous history of black on black bloodshed. Growing up in neighborhoods like this have adverse effects on children in their formative years. Durk spent his youth adapting to gang violence culture. Durk's father went to jail in the 90s, leaving the future rapper to fend for himself and his brother at young age.
According to The Famous People, in an interview he mentioned that there was very little food in the house.
Despite his humble beginning, the ex Dip Set claimer is now good—big good.
Breaking In The Industry
Undoubtedly, most rappers begin to hone their craft at a young age. In 2012, just after his first successful mixtape, "Life Ain't No Joke", the then dread-less rapper took his music to the next level. The mixtape scored 216,000 views with the help of DatPiff and social media platforms.
That marked the beginning of a new forever. Although the star's early life warranted a dead end, the rapper used pain to create.
In 2012, he releases "L's Anthem", the track that landed him a joint venture with Def Jam Recordings.
Moreover, 2015 marked a pivotal moment for the Chicago native. He debuted his first album in 2015 called Remember My Name. Certainly, the album did well; however, it only sold 24,000 copies in the first week.
A Claim To Fame
Durk continues to climb his way to the top, collaborating with artists like Coi Leray and Lil Baby, among other well known artists. For this reason, Durkio is proud to boast his new project with Beats By Dre.
Locking in with @beatsbydre 🎧 @acoldwall pic.twitter.com/mUpMZRll0e

— THE VOICE (@lildurk) October 12, 2021
In spite of his war related music, he becomes the face of 'A Cold Wall'. On Monday, the rapper is seen sporting a pair of Beats along with a few trendy garments in a commercial for the arrival. The headset will disperse from outlets like Saks Fifth Avenue, Apple, NOTRE, NTWRKM, Selfridges and END clothing, according to HipHopDX.
Of course, like all of Dre's electronics, the Beats Studio3 includes a ACW concrete colorway. Beats manufacturers recycles wood fiber-crafted packing. You can own a pair for $350.
In addition to being a hot commodity, the rapper is a joyful father and boyfriend.
Nevertheless, Durk is looking forward to an even more explosive year.