Rap Queen Eve became one of the biggest female emcees of the late 90s to early 2000s. She's responsible for hit songs like "Blow Ya Mind" and "Tambourine." The 42-year-old has certainly led a successful rap career. Not to mention, she's becoming quite the successful actress as well, given her starring role on Queens.
Eve's personal life seems to have taken a turn for the better as well. Recently, Eve received the good news that her and husband Maximillion Cooper's are expecting. This will be the couple's first child together. The pregnancy has become a huge win for the rap star, after having struggled for years to conceive. Fortunately, a stroke of luck gave Eve exactly what she's always yearned for, a child of her own.
 Eve's Marriage to Former Race-Car Driver Maximillion Cooper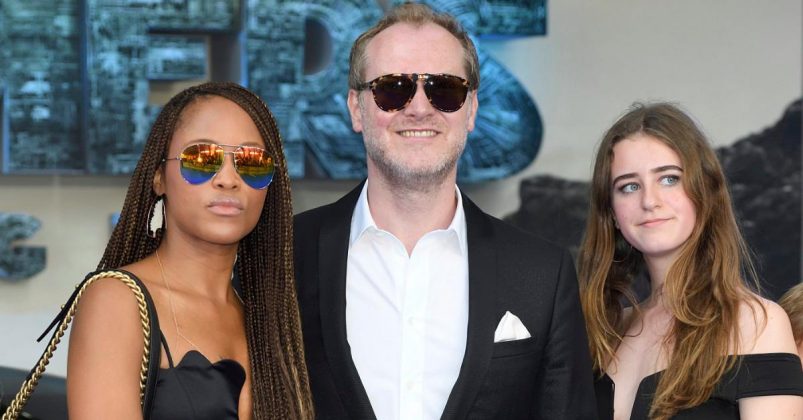 Being married can change someone's perspective on life. Eve certainly changed her outlook on life after marrying former race car driver Maximillion Cooper. Furthermore, the 42-year-old rapper dated the British entrepreneur for four years before the two tied the knot back in 2014. Though, Eve's marriage to Cooper didn't come with its complications. Even before saying their "I do's", Eve had some reservations about dating a man who came with baggage.
It turns out that Cooper had four kids from a previous marriage. Back in December 2020, Eve shared with PEOPLE magazine that she "didn't think the relationship would last very long." After her first encounter with meeting his children, though, Eve's entire outlook changed. The "Blow Ya Mind" hit-maker has been a stepmother to Cooper's children for 10 years now. However, those years weren't always easy. During her interview with PEOPLE she admitted that it took two or three years to adjust to her new life as a stepmom. Though, the rap star remains grateful for her "bonus children", given their loving and supportive relationship.
The "Uncomfortable" Talks Eve Had With Her Husband About Race
Additionally, Eve and her husband also dealt with backlash about their interracial marriage. During an exclusive interview with Metro Entertainment, the Queens star disclosed that she received hate mail from the hip-hop community for marrying a white man.
"At first, it was tough because, you know, I come from Hip-Hop, and back then, there weren't many people, especially from that scene, dating outside their race, outside of Black guys," Eve shared with the publication.
Before meeting each other, neither Eve or Cooper had dated outside their race, either. Fortunately for the couple, most of the trolling and hateful messages have stopped coming over the years. However, that isn't to say that Eve and her husband are exempt from having to address topics of race from within their marriage.
During a 2020 June episode of The Talk, Eve revealed that she had some "uncomfortable" and "difficult" conversations about race with her husband. On a positive note, though, she explained that the whole experience was a "beautiful thing." Despite all the ups and downs, the two stayed together.
Eve Finally Becomes A Mother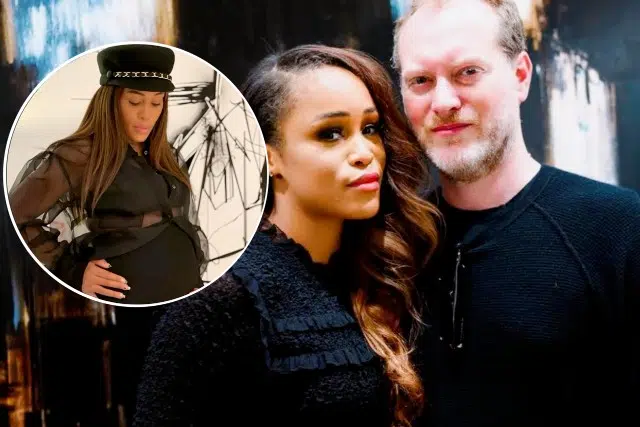 Another major problem Eve and her husband Maximillion Cooper faced were conceiving a child together. Throughout the rest of her interview on The Talk, co-host Eve further spoke on her years-long struggle with infertility.
As a woman, you expect things to happen naturally, and I felt like something was wrong with me. I felt inadequate, like maybe I wasn't good enough.
Nonetheless, the Emmy-award winning rapper kept all her feelings bottled-up inside. She revealed that since sharing her struggles, she's gained so much support from outsiders. In doing so, she's also received a little bit of good luck.
This past summer, Eve and Cooper discovered they were pregnant. Furthermore, the Emmy-award rapper first discovered her pregnancy prior to her Verzuz Battle with Trina on June 16th. Of course, the 42-year-old stressed the entire day, especially worried that rapping could negatively impact her pregnancy. Luckily, Trina and Swizz Beatz were more than accommodating for the new mom.
On October 15, 2021 Eve and Cooper made their pregnancy news Instagram official. Specifically, Eve bombarded her Instagram account with photos of her baby bump while dressed in all black ensemble.
Her dotting and loving husband took to the comments to share his excitement as well. So far, Eve is five months into her pregnancy and will be due to give birth February 2022. Congrats to the happy and in love couple.