Christina Aguilera Shares Heartwarming Tribute to Daughter on Ninth Birthday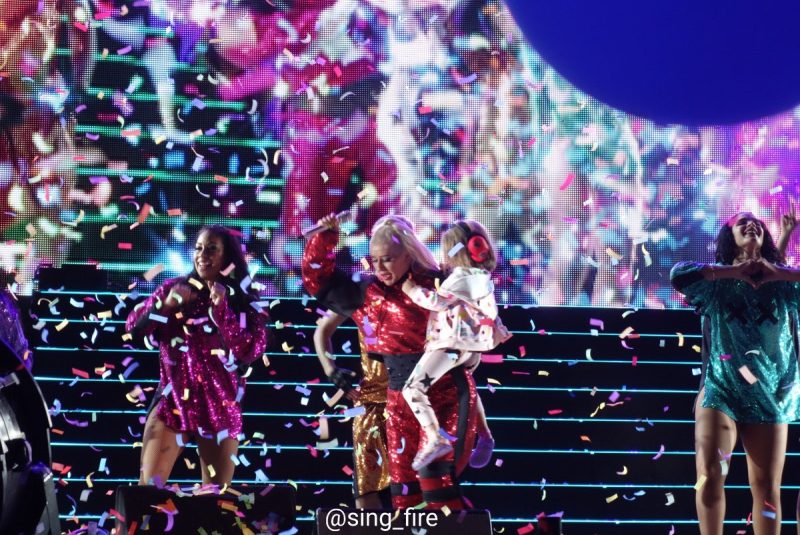 On the ninth birthday of their daughter Summer rain, global pop sensation Christina Aguilerra posted a meaningful collection of sweet captivating moments that were loved by her fans. She shared a post through Instagram which has captured an intimate moment between mother and daughter. This celebratory post not only shows that she truly loves this little girl but also puts their special relationship throughly across the screen.
In the enchanting Instagram post, Summer Rain reveals how she shares her spotlight with her illustrious mother. Charming photos capture the young prodigy joining Aguilera and a group of skilled backup dancers during one of Aguilera's mesmerizing performances. This vividly illustrates how close such talents feel as they share creative is practically effortless between these two graced artists.
Love this! Thanks everyone who came out last night 💋💋💋 https://t.co/V48caNPVbR

— Christina Aguilera (@xtina) July 14, 2019
In this birthday tribute, a video captures the essence of their relationship. The video shows Aguilera wrap herself around Summer Rain in an airtight hug, her smiles radiating pure joy. As Aguilera's smooth voice infiltrates the atmosphere, they move and sway in a dance that goes beyond mere motion; it is a dance to shared dreams and unspoken understandings. The microphone becomes the conduit through which Aguilera pours out her love for her daughter: she sings.
To add a certain personal touch to the celebrations, Summer Rain opted for an edgy look – black shorts paired with a T-shirt–Sporting Aguilera's image. That choice reflects the harmonious blend of individuality and connection underlining their relationship and in that way represents their bond of love as well as influence.
This party also sheds light on Aguilera as a committed mother to not only Summer Rain but her 15-year-old son, Max Liron. Through her moving words and deeds, the singer shows that she really cares about the growth and development of his children. Beyond the glittering stages and bright lights, Aguilera is, hence, a mother who aims at giving brilliant life lessons in his kids.
Aguilera's previous declarations about the impact of Summer Rain bear testimony to their connection. In this current environment in which societal standards for beauty can be intimidating, Aguilera works hard at passing certain messages of truth and true beauty upon her children. By learning hairstyling for her daughter, she passes on skills while reiterating the importance of self-expression and appreciates one's personal uniqueness.
Celebrated when in the moving tribute for Summer Rain's ninth birthday, we are reminded of what strength family connections hold. This Instagram post offers more than just a peek into life as a celebrity—it reflects universal feelings, triumphs in motherhood, and celebrations of love in its truest form. All caught moments shine spotlight on Aguilera's role as one helluva great mom and resonate with all who get that these captured moments last forever.