Celebrities love revealing their baby news. In addition to sharing with the world about their pregnancy journeys, they also love flaunting their post-baby bodies. A few months back, female rapper Cardi B revealed her second pregnancy to the world. This past month alone, the rapper gave birth and shared photos of her newborn son. Now, only weeks after giving birth, Cardi B has returned to the spotlight with her post-baby body. Apparently, the "Up" rapper has whipped her body back into shape. Recently, Cardi B attended the Paris Fashion Week in a stunning red ensemble. We can always count on Cardi B looking her best.
            The Rap Star Whipped Her Body Back Into Shape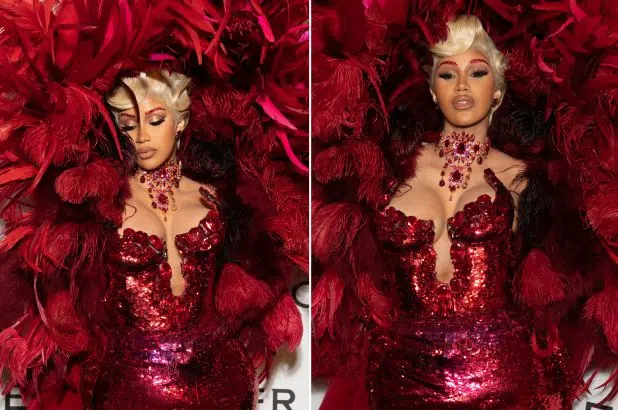 It's quite remarkable how celebrity moms can give birth and whip their body back into shape all at the same time. Clearly, Cardi B has become the master of the post-baby body. Furthermore, the "Up" rapper just gave birth to her newborn son earlier this month. Rather than taking a month hiatus, the now mom of two went straight back to work. Not only that, she showed up to the Paris Fashion Week this week in her post-baby body. The rapper stunned everyone with her red elaborate ensemble with feathered accessories.
Cardi B excitedly posted on Instagram to share her enthusiasm for the event with her fans. "MUGLER MAMI," the rapper wrote on her page, while sharing photos of herself from Tuesday's fashion show. Honestly, Cardi B looks great both before and after giving birth.
            Cardi B's Famous Friends Rave About Her Post-Baby Body Transformation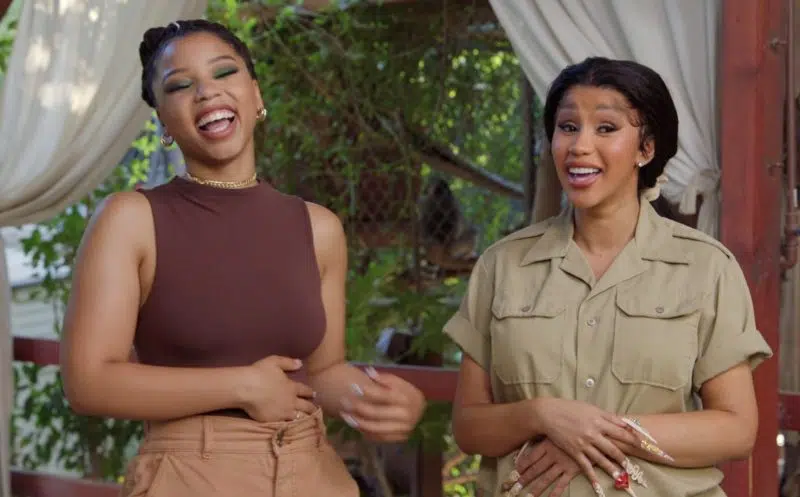 Not only was Cardi B a complete knock-out at Tuesday's Paris Fashion Show Week, but she also left fans speechless. Her famous friends Chloe Bailey and rapper KenTheMan couldn't stop raving about her red ensemble. Furthermore, Bailey wrote in the comments, "WOW." Clearly, the "Have Mercy" singer was at a loss for words. On the other hand, KenTheMan had plenty to say about the rapper's look. "You gone kill it everytime," the rapper wrote. Of course, Cardi B's husband Offset raved about her red gown and new body. Leave it to Cardi B to whip her body back into shape.