Bill Cosby's Case is Overturned; Free Man.
Today, Bill Cosby has been released from prison. Earlier, the Supreme Court of Pennsylvania overtuned case due to a procedural issue.  Moreover, this does not mean Cosby was exonerated. The Supreme Court ruling is unrelated to the details of his case.  Regardless, Bill Cosby is a free man. Thus, he gets to live out the rest of his life as a civilian never to be recharged (Double Jeopardy)
Bill Cosby was sentence to 10 years. And, Cosby's 2018 conviction on sexual assault charges was determined due to statements of him drugging and sexually assaulting Andrea Constand over 17 years ago. She was among many women that have spoken out against the actor. Cosby was required to pay a $25,000 fine along with the prosecution costs as part of the sentence. The Overturned case is controversial. Not everyone agrees with his release from prison. Here, Cosby can be seen giving a peace sign upon his release.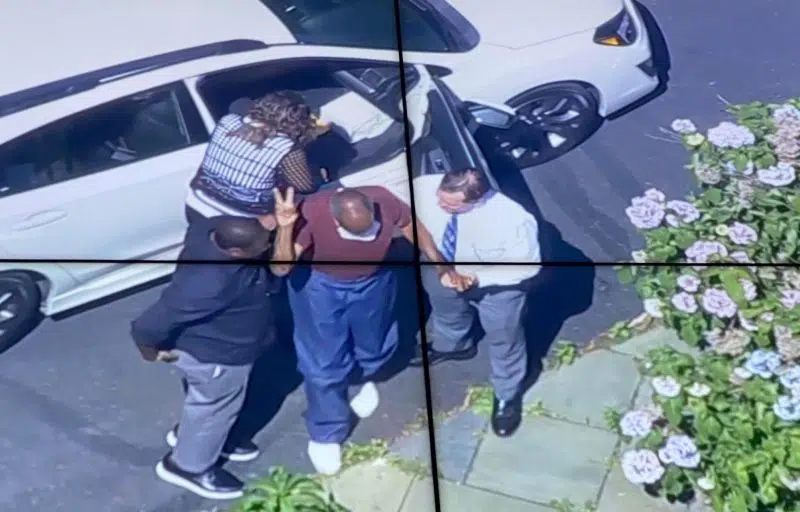 Attorney Gloria Allred Speaks on behalf of Cosby's Victims
Regrettably, Attorney Gloria Allred spoke up regarding the court's decision. A decison that resulted in Cosby's release from prison. Allred represented many of the women who accused Cosby of sexual misconduct. Due to the #MeToo movement, these women found the courage to speak up about their traumatizing experiences. Furthermore, Attorney Allred stated the decision is "devastating" for the accusers.
"I especially empathize with those who courageously testified in both of his criminal cases."
And, Additionally, she continued,
"Despite the Pennsylvania Supreme Court's decision, this was an important fight for justice."
Despite, his overturned conviction, it did not vindicate Bill Cosby's conduct. Furthermore, his release from prison shouldn't be interpreted as ruling of innocence.
Overturned Conviction Does Not Mean Innocent
Simarily, it's important to remember that just because his conviction was overturned, it does not declare him innocent. As a result, the overturned case had nothing to do with the facts of the case. Instead, his release comes after a discovery that Cosby's right against self-incrimidation was denied. Cosby's Lawyer says, "it's vindication". While, the attorney representing the victims claims the decision "was devastating".
Cosby's Attorney Says Judgement was Vindication
His attorney said,
"[Cosby] waived his Fifth Amendment right and settled out of court. [Cosby] was given a deal and he had immunity."
For that reason, Cosby's attorney claims he should have never been charged. Additionally, he stated that the prosecution created a situation from Cosby to speak freely without the fear of prosecution. Then, used his words against him. Thus, accordingly, should have not being charged. Plainly, Bill Cosby was denied the ability right against self-incrimindation.
The Details of the Case Proved his Guilt; Not Exon
However, when looking at the facts of the case, it is still clear that Cosby is guilty. And, the former star was convicted of the drugging and sexual assault of several women. Cosby is still very much guilty. Ultimately, Bill Cosby will have to live with what he has done to those women. It's a technicality that allowed him to avoid punishment for his crimes. So, his guilt is not assuage and Cosby has not shown remorse for his actions. Unfortunately, for those women, his release will open deep wounds of trauma that they will suffer through again, as new.
Bill Cosby gives his first statement since being released from prison.
Bill cosby speaks on iHeartRadio, gives his first statement to the press.