Bad Bunny Makes Acting Debut
Benito Martinez Ocasio, known as Bad Bunny, is stepping down from the stage for a minute. In more exciting news, he will be starring in the final season of Narcos: Mexico
Of course, besides being a superfan of the show, Martinez Ocasio will make his acting debut. He is set to star as rich-kid-turned-hitman Arturo "Kitty" Paez.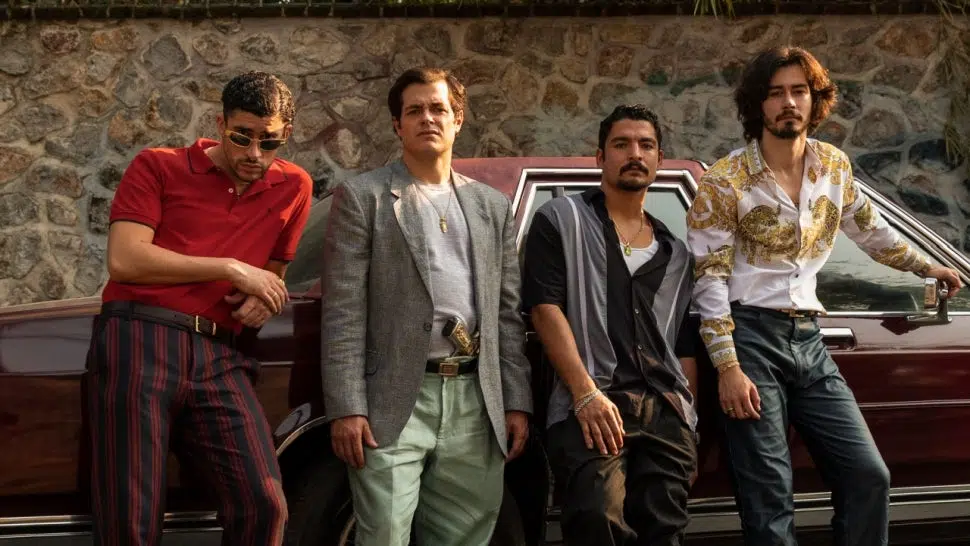 "When the casting team told us that Bad Bunny wanted to be on the show, everyone under 30 in the office went crazy," shared showrunner Carlo Bernard. "I realized I should pay more attention to this! He auditioned, and it's no surprise that he's captivating to watch, and you're naturally drawn to him."
The show will give a look into the gang of Ramon Arellano Felix's (Manuel Masalva) "Narcos Juniors", affluent members who have fallen to the hands of the cartel life for money, drugs, and violence.
New faces will be joining this season finally as well. Diego Luna exited the show after two seasons. Meanwhile, actor Wagner Moura who played Pablo Escobar in the original series Narcos is not only returning but will be working behind the scenes to direct two episodes.
The Puerto Rico native went on Twitter and made the announcement of his appearance by retweeting the trailer.
The third and final season of Narcos: Mexico premieres November 5 pic.twitter.com/nZcwBAjFPw

— Netflix (@netflix) September 13, 2021
Upcoming Tour
Bad Bunny will be going on tour in 2022 "El Ultimo Tour del Mundo". With appearances by Maluma and many more to come. To kick off his tour, Bad Bunny announced a special concert "P FKN R" which will take place in Puerto Rico on December 10th and the 11th. When the tickets went on sale, they sold out in a matter of minutes.