Aaron Pressley's Act of Kindness At Phillies Game Goes Viral
Baseball is American's past time, the game little boys and girls look forward to every summer. It meant staying up late, screaming loudly, and eating tons of sugar and the dream to catch up homerun ball off your favorite player. Yet, when fifth grader Aaron Pressley didn't know was that this particular game would make him famous, if just for a little while.
Pressley Caught a Foul Ball
While not a homerun ball, a foul ball flew his way and this willow Grove native boy was luckily enough to catch it. Like a badge of honor, Pressley waved the ball over his head excitedly for the other fans to see.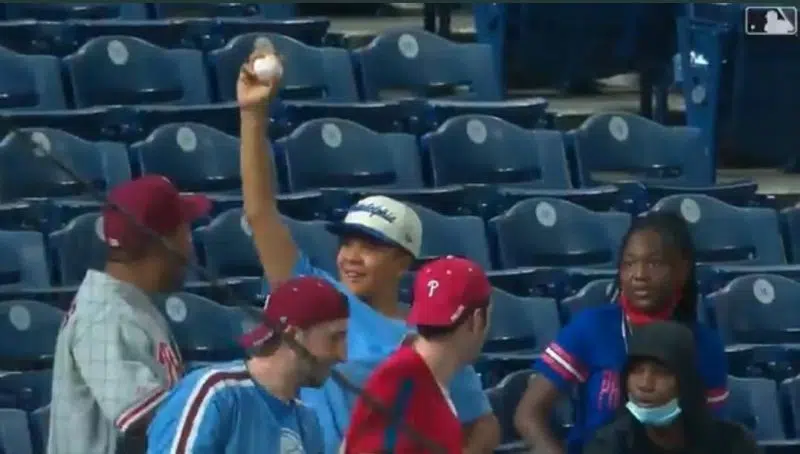 But what caught his attention was more important than a game ball. Pressley saw a young girl, Emma, crying because she wasn't able to get the ball. So, the young man took it upon himself to do something selfless and offered her the game ball. Aaron Pressley's act of kindness goes viral as it was captured on camera.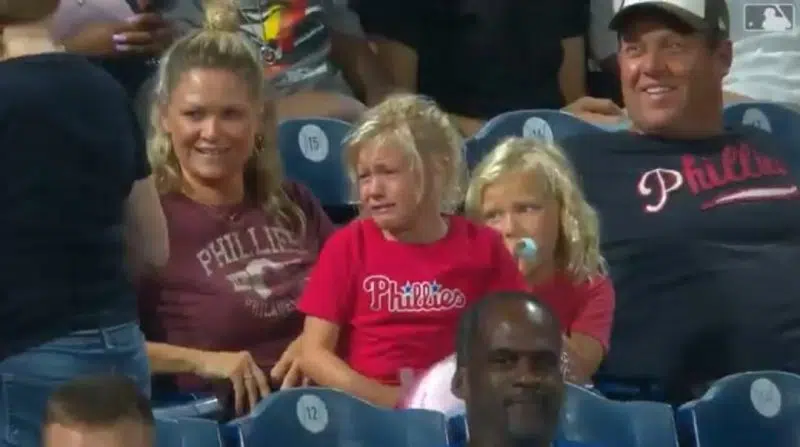 Aaron Pressley's Act Caught on Camera
Pressley recounts the moment,
"When I looked to my left, I saw a little girl crying and I'm just thinking in my head, 'I can't keep the ball,'" Pressley explains, seeing that the little girl had also tried to grab it.
The young boy continued the story,
"It didn't feel right to keep the ball. I just had to give it to her. So I went over there and I saw her crying and I just felt so sad. I gave her the ball. She said, 'Thank you.' It just felt so good. I felt like a good guy."
Foul ball, wholesome kid 🥺

(via @Cut4)pic.twitter.com/ZSma8PCDrY

— ESPN (@espn) September 16, 2021
Good Deeds Have Great Rewards But the Biggest is Being Nice for Nice Sake
As a result the young boy was given a gift card for his kindness. But, that's not all. After getting wind of the story, the Phillies sent over another ball. But for the kid, it wasn't about the rewards. Instead, he had this advice for others,
"Just do nice things for people. People say Phillies fans are not the nicest people, but that's not true. Just be a nice person and always have positive energy inside of you."
Aaron Pressley, good for you. You're parents should be proud of raising you to be a kind young man. May you stay kind and generous.