Nigerian songwriter, rapper and singer Victony has been on the fast track to success. At just 20-years-old, he's already secured top spots on music charts such as Apple Music's Top 100 NG and Billboard's Afrobeats Singles Charts. Additionally, his music has garnished millions of streams and views. Victony has easily become one of the biggest Nigerian stars ever to grace the music scene. His fame continues to grow with each new record.
Back in May, the triple threat dropped his highly-anticipated sophomore EP Outlaw , which fused R&B, trap and afropop music together to make one unique record. Since its release, the project has garnished over 25 million plays. Furthermore, the 7-track EP discussed topics of self-acceptance and celebrating our individuality.
Additionally, the fast-rising star recently dropped his newest single "Many Man." The single finds Victony getting personal with audiences as he sings about one of the most challenging moments of his life; a car accident that nearly took his life.
Victony Sings With Emotion In "Many Men"
Victony is no stranger to putting his heart into a song . He proved that on his sophomore album Outlaw which he produced entirely by himself, with no help from anyone. In fact, he didn't even bother with seeking features from famous artists. By being a songwriter, rapper and singer, though, who really needs the extra muscle? Victony could do it all by himself, and better than his fellow aspiring competitors.
The artist recently dropped his newest record "Many Man" which finds him recounting his horrible 2021 car accident. Furthermore, Victony shares that he's grateful for God allowing him to survive and overcome the accident. Throughout the song, Victony sings with emotion, as he discusses the life-threatening experience. The Nigerian star turns his pain and sorrow into strength in "Many Man."
The Accident That Almost Killed Him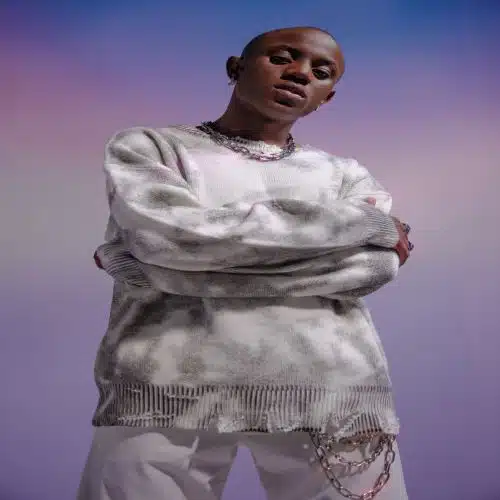 It's amazing what people can overcome in life. Victony found his inner strength after surviving a horrible car accident that almost ended his life. On April 26, 2021, Victony was driving home from a friend's birthday party when the accident occurred. While Victony survived, his friend who'd also been driving home, did not. The afropop singer underwent extensive surgery that evidently left him handicapped. Fortunately, through prayer , he continued to put out music. He even regained the ability to stand and walk, which he demonstrated during a live December 25th performance. Clearly, miracles do happen.
Be sure to check out more music from Nigerian star Victony.
Links: