Many people couldn't cope with the government shutdowns and isolation brought on by the novel pandemic. Even celebrities themselves had a hard time dealing with an uncertain reality. For U.K. rapper Skepta, he canceled tours and shows like so many other musicians. Remaining indoors all the time wasn't something he'd been accustomed to before, given his busy rap career.
Fortunately, the rapper found another creative outlet in producing paintings. Furthermore, his art piece "Mama Goes To Market" recently sold for $94,000 at the high-end auction house Sothebys. Though, Skepta didn't stop with selling his first-ever painting. In fact, his art led to another business endeavor for himself.
The UK Rapper Sold His First-Ever Painting
Unfortunately, the art world isn't the easiest place to break into. Several artists can paint their whole lives and never achieve fame, while others make it to the top with just one painting. U.K. rapper Skepta drops bars for a living, but now he's adding artistry to his resume.
AllHipHop recently reported that the U.K. rap star sold his first ever-painting at the auction house Sotheby for roughly $94,000. His piece, "Mama Goes To Market" was included in the "Contemporary Curated" series, co-curated by the rapper himself. Furthermore, Skepta chose nine pieces that resonated solely with Black Culture.
Unfortunately, there's no information on who bought Skepta's painting. Though, the rapper did share that he'd like Jay-Z as his dream buyer. "He's very into African art," the rapper said during a recent interview. Arguably, the art world needs to give more black artists their well-deserved flowers! Fortunately, Black creatives like rapper Skepta are changing the game in more ways than one.
Skepta Turns His Passion For Art Into A Business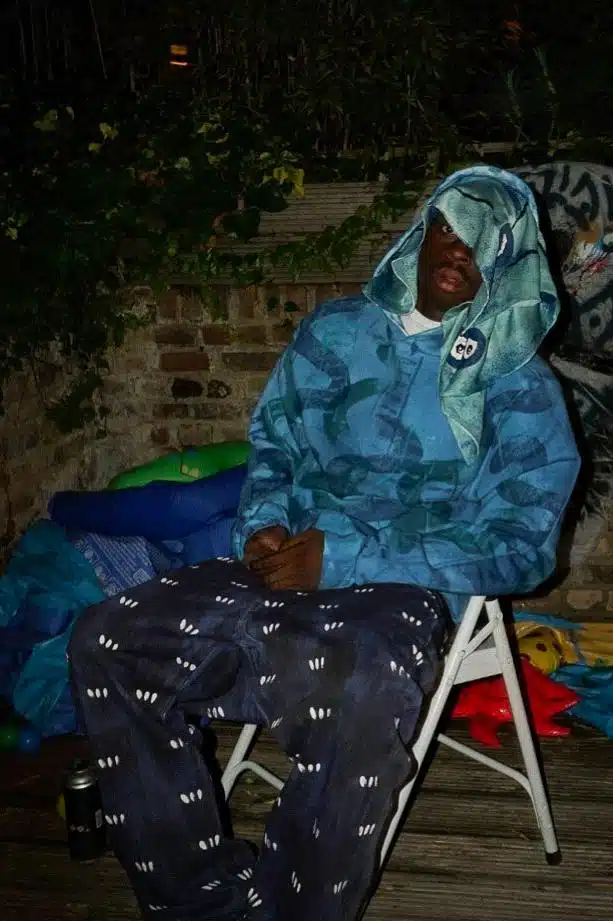 Speaking of becoming a game-changer, the U K. rapper's painting has helped him snag a few fashion deals! Furthermore, the "Praise The Lord" emcee teamed up with Denim Tears to launch a clothing collection inspired by his painting. The collection includes hand-painted t-shirts, a tote bag, a hoodie, a scarf and jeans. The rapper has definitely struck a gold mine with this new business endeavor.