At A Glance
| Section | Summary |
| --- | --- |
| Introduction | Tory Lanez, known for his music, has a history of serious behavioral problems and a pattern of violence, as evidenced by recent assault cases and aggressive actions in various situations. |
| Assaulting August Alsina | Lanez allegedly assaulted rapper August Alsina after a dispute, displaying a violent overreaction and celebrating the incident. His anger issues are highlighted, raising concerns about his behavior. |
| Shooting Megan Thee Stallion | Lanez is awaiting trial for shooting Megan Thee Stallion in 2020, facing assault and weapons charges. He has been out on bail but continues to engage in online conflicts and negative behavior. |
| Past Instances of Violence | The article uncovers Lanez's previous domestic violence cases and an ex-partner's accusations of physical, emotional, and verbal abuse. The rapper's disturbing tendencies are further revealed. |
| Conclusion | Tory Lanez's consistent violent behavior raises serious concerns, suggesting a pattern of aggression and lack of control. The article hints at the potential consequences of his actions. |
---
Everyone has a tiny devil or angel on their shoulder. However, some people are just downright bad seeds. "Differences" rapper Tory Lanez makes some great records, but he has serious behavioral problems. Specifically, the Canadian rap star has a never-ending string of violence. Recently, he's even made headlines for his assault cases against Megan Thee Stallion and now August Alsina. Though looking back on his past, it's clear that after the Tory Lanez incident, the rapper has some skeletons in his closet.
The Rapper Has Assaulted People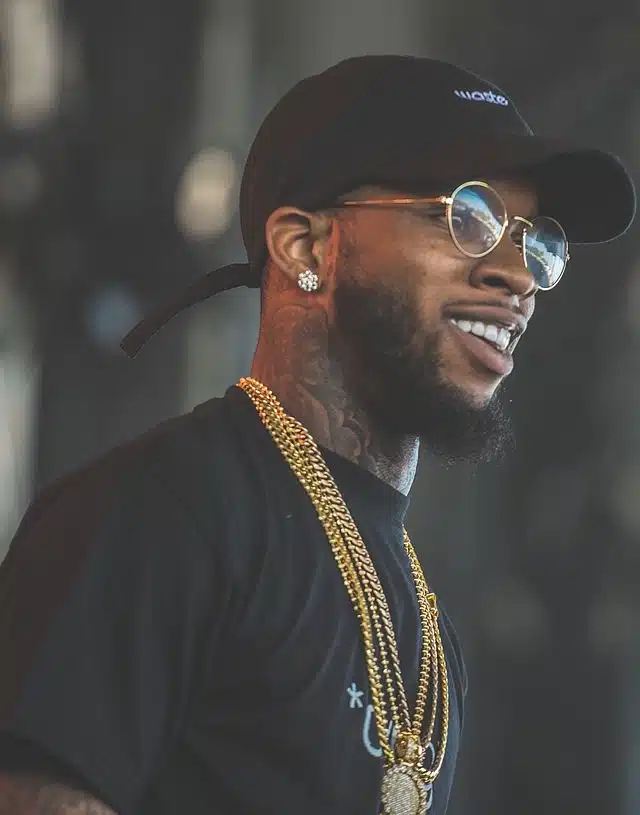 While most people have redeeming qualities, Tory Lanez seems to lack any good aspects. The Canadian rapper has made tons of bad decisions. Not to mention, he's acted irrationally to social situations.
Recently, the "In For It" emcee was accused by fellow rapper August Alsina for allegedly assaulting him. Apparently, Lanez took it personally when Alsina refused to shake his hand during a recent run-in in Chicago this past weekend. To say that the rapper overreacted comes as an overstatement. Even worse, TMZ allegedly has video footage of Tory Lanez "celebrating" over winning a fight against the rap star. Did he forget that August Alsina suffers from an autoimmune disease? Unfortunately, Tory Lanez has serious anger problems that need confronting.
Making matters worse, Lanez is awaiting a trial hearing for shooting Megan Thee Stallion in the foot back in 2020. Furthermore, Lanez has been charged with both assault and weapons charges. The Canadian star pleaded not guilty last November to a semiautomatic gun charge. Currently, he's been out on bail twice, once during a surprise appearance at a concert and another for talking down about Megan Thee Stallion online. It goes without saying that Tory Lanez violence knows no bounds.
This Isn't The First Time He's Committed Violence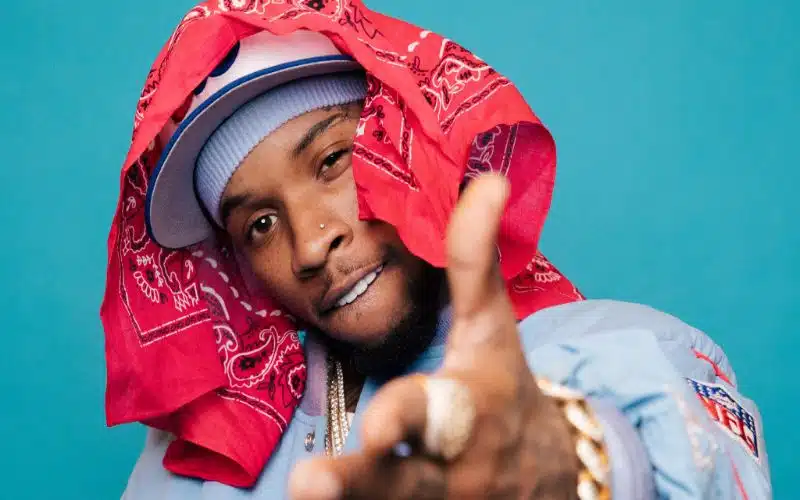 Though, Tory Lanez didn't stop there with his bad deeds. After constantly claiming his innocence during his October 20th trial, fans drudged up one of his old domestic violence cases. Furthermore, a woman that claimed to be Lanez's ex, accused him of being physically, emotionally and verbally abusive. His ex even stated that the rapper once told her "that if I can't have you, no one can." Additionally, the woman shared screenshots of their text messages to her social media pages.
Clearly, Tory Lanez has major violent tendencies. Luckily, life has a way of dishing out its own brand of karma.
---
F.A.Q
---
What are some recent assault cases involving Tory Lanez?
Tory Lanez was accused of assaulting fellow rapper August Alsina after an incident in Chicago where Alsina allegedly refused to shake his hand. There is alleged video footage of Lanez celebrating a fight against August Alsina, even though Alsina suffers from an autoimmune disease.
---
Has Tory Lanez been involved in domestic violence cases?
Yes, Tory Lanez has been accused of domestic violence by a woman claiming to be his ex-partner. She accused him of being physically, emotionally, and verbally abusive. She even shared screenshots of their text messages as evidence.
---
What is the impact of Tory Lanez's violent tendencies on his reputation?
Tory Lanez's violent tendencies have negatively impacted his reputation. He has faced backlash and legal consequences for his actions, and his behavior has generated significant public scrutiny and concern.
---
Is Tory Lanez's behavior consistent with his past actions?
Yes, Tory Lanez's current behavioral problems are consistent with his past actions, including previous assault cases and allegations of domestic violence. These incidents highlight his tendency towards violence.