If the Barbz recall, Nicki Minaj announced her retirement shortly after giving birth to her son. The news devasted fans and even some celebrities like Queen Latifa. Fortunately, Minaj didn't stick with her early retirement plans. Instead, the "Hard White" rapper decided to stay in the spotlight and more importantly, release new music. Speaking of returning to the spotlight, the female emcee recently posted nude photos of herself dressed in pink Crocs. Since posting the photos, Crocs has experienced a huge spike in their sales.
            Nicki Minaj Spikes Sales In Croc Shoe Brand
It pays being a huge superstar these days, especially if we're Nicki Minaj. The rap star may have "retired" briefly during the birth of her son but now it seems like Minaj might return to the industry. While slowly making her way back into the music business, she's also becoming a shoe brand ambassador for Crocs.
On Friday, the "Anaconda" rapper took to Instagram to show off a few semi-nude shots, all while sporting pink clogs. She captioned one of the photos with the cryptic word, "Friday." Furthermore, the rapper's "Pink Friday"-inspired and IG Channel shots caused an unprecedented spike in Croc sales by 4,900 percent. Additionally, it led the clogs designer's official website to shut down due to the huge traffic. They're not lying when they say "sex sells."
            Her Grand Return To The Music Scene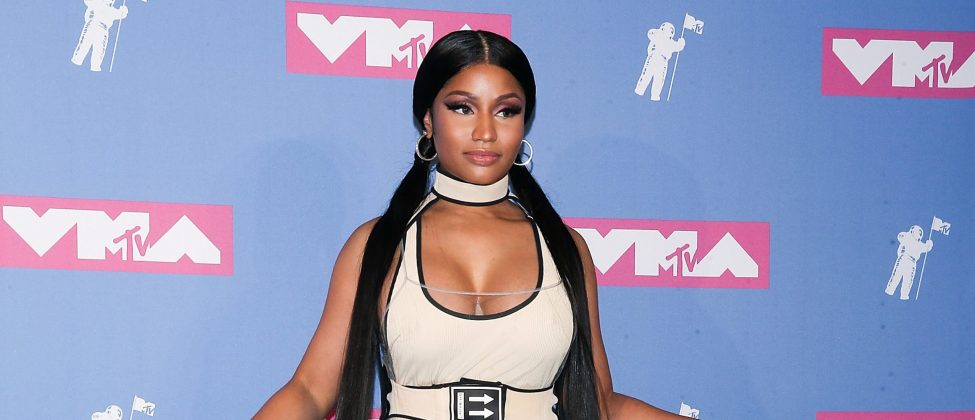 Clearly, Nicki Minaj isn't the one to play games when it comes to selling crocs. The 38-year-old single-handedly sold out the shoe brand and did it all in a matter of minutes. Although, Nicki Minaj has become a master at marketing new music as well.
As of yet, the rap star hasn't released any new albums, though she has dropped a new Mixtape "Beam Me Up Scotty." Furthermore, Minaj released a few catchy singles off the mix record such as "Fractions" and the trending hit "Seeing Green" featuring Drake and Lil Wayne. Looks like "early retirement" didn't sit well with the rap star afterall.