Megan Thee Stallion keeps popping up everywhere these days. She's even showing off her famous twerking skills, making her one heck of a Twerk Master. Recently, she showed off her dance moves at Marvel Studios on the set of Disney + She Hulk: Attorney At Law series. The ending clip where she teaches Attorney Jennifer Walters, as She Hulk, how to twerk, has the internet losing their minds. Though, MTS kept the momentum going after she recently showed off her twerking skills again ahead of her live performance in Brazil.
Megan Thee Stallion Does A Warm Up
View this post on Instagram
Entertainers understand that before every performance, they need to practice their vocals, stretch their limbs and even, work on their dance moves. Megan Thee Stallion certainly took time to warm up for her live performance in Brazil.
On Sunday September 11th, the "Body" rapper did a practice run of her twerking skills ahead of her show at the Rock In Rio Festival. In the video clip, MTS rolls and shakes her behind on an unidentified man.
It's unclear whether or not it's her longtime boyfriend Pardi Fontaine. Honestly, we wouldn't be surprised if it were the male rapper.
SZA & Yung Miami Hail MTS As The Twerk Master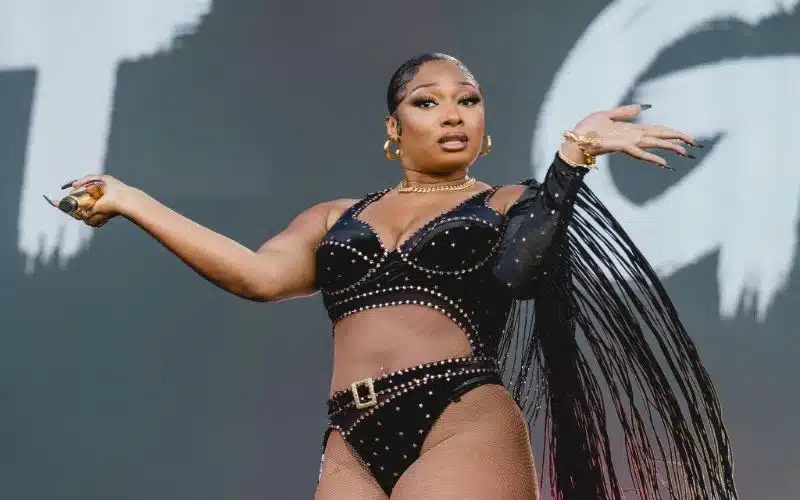 Megan Thee Stallion has shown repeatedly that she's an expert at twerking. Most of her posts on Instagram feature the rapper shaking her behind in the camera. Even her famous friends have hailed her a master of the craft.
Furthermore, Yung Miami made it clear that she wanted a piece of the action in the comments. After her and JT made the song "Twerkulator," it only seems right that Yung Miami tag in. Additionally, SZA shared that she'd been hypnotized by MTS's twerking skills. Even She-Hulk actress Tatiana Maslany was thrilled about Megan Thee Stallion coming on set to show off her skills. Guess that's why they call Megan Thee Stallion the Twerk Master.