After what seems like centuries, fans my finally get the chance to see rapper Megan Thee Stallion and K-Pop sensation BTS perform live. The two acts were scheduled to perform the remix to BTS's "Butter" at tonight's American Music Awards 2021 show. Unfortunately, the collab will no longer take place. Our favorite HOTTIE Coach decided to cancel her appearance on the 2021 AMAs due to personal reasons.
            Megan Thee Stallion Cancels Her Performance Ahead Of The AMAs 2021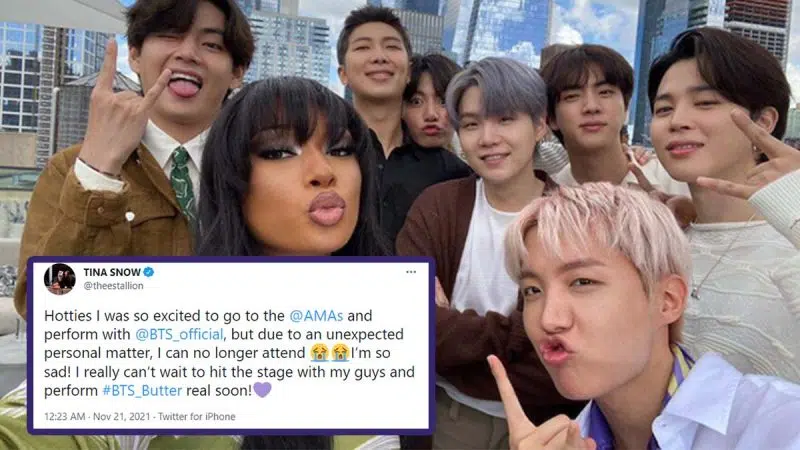 When Megan Thee Stallion and BTS announced that they'd be taking the AMAs 2021 stage together to perform "Butter", fans went wild. However, it looks as though the fans may have to wait a little longer to see the two acts perform live. Variety first reported that Megan Thee Stallion pulled herself out of the awards show due to a "personal matter."
On Saturday, the Good News rapper took to Twitter to clarify the details of her sudden cancellation. Furthermore, the 26-year-old expressed her initial excitement over performing with her friends BTS. She quickly apologized to fans for the cancellation. Fortunately, she promised she'd get together with BTS to perform "Butter" at a later date. It might be sooner than we think.
   Mourning The Death Of Her Late Friend Young Dolph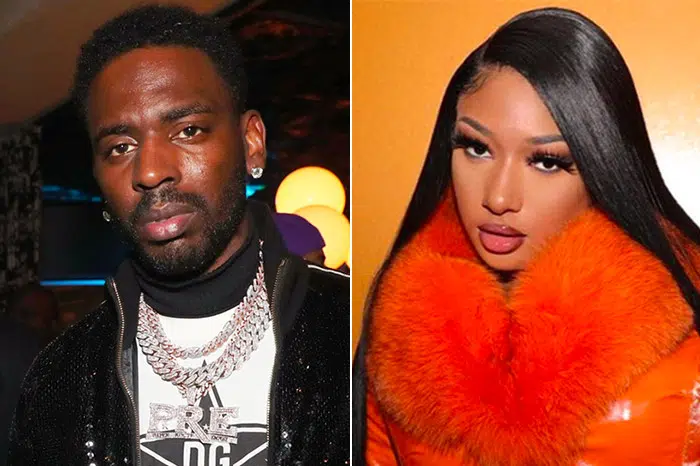 The Something For Thee Hotties rapper gave no further details concerning her abrupt cancellation to the AMAs 2021. Though, fans have speculated that she's taking time to mourn and grieve over the recent death of her friend Young Dolph.
Furthermore, Dolph collaborated with Stallion on the 2020 song RNB. Megan Thee Stallion posted a photo of the rapper on her Instagram and paid tribute to him.
"Everybody that knows me knows I play this man music EVERY DAY! He was so genuine so real so kind to me… Rest in Peace to a real legend," she wrote in the captions.
Clearly, Megan Thee Stallion needed this time to grieve over the loss of her friend.