Healing from a past breakup can take some time. Recently, singer Justine Skye broke things off with R&B artist Giveon back in 2021. Their breakup wasn't the prettiest, given the cheating allegations. Though, the "Collide" singer has seemingly recovered from the breakup and moved on to someone new. Recently, Justine Skye and rapper Lil Yachty were spotted in New York together this past weekend. Things seem casual between the two but could there be more going on?
           Justine Skye Hangs Out With Lil Yachty
Finding new love can either be a hit or miss situation. Though, Justine Skye seems to have gotten cozy with Lil Yachty. Since breaking up with Giveon, the 26-year-old has made it clear that she's moved on to greener pastures.
This past Saturday, the singer and rapper were spotted together in New York's SoHo district. While the two didn't hold hands or share a kiss, they did appear awfully close. There's much to be said about Lil Yachty and Justine Skye's friendship from the photos alone. Afterall, a picture can speak a thousand words.
              They Worked New York Like A Runway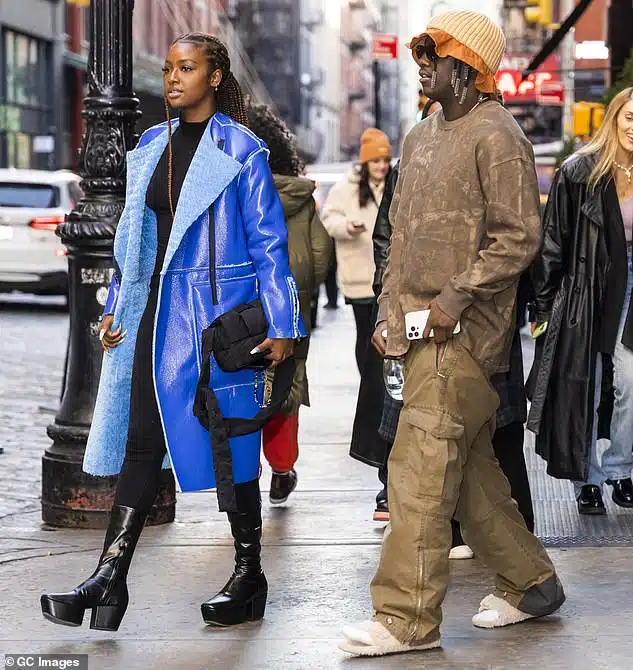 While everyone couldn't stop talking about the stars' trip in New York, fans also raved over their outfits. By Justine Skye and Lil Yachty working as models, the two would naturally walk the streets of New York's SoHo district as though it were a runway. Turns out, that's just what they did on Saturday.
Moreover, the Space & Time singer wore a stylish blue overcoat, paired with a black turtleneck and leggings underneath. Opting for a more casual look, Lil Yachty wore a brown long-sleeve shirt, cargo hat, fuzzy slippers and shades on his day out. The two couldn't look more opposite. Yet, both their looks worked well for fans.