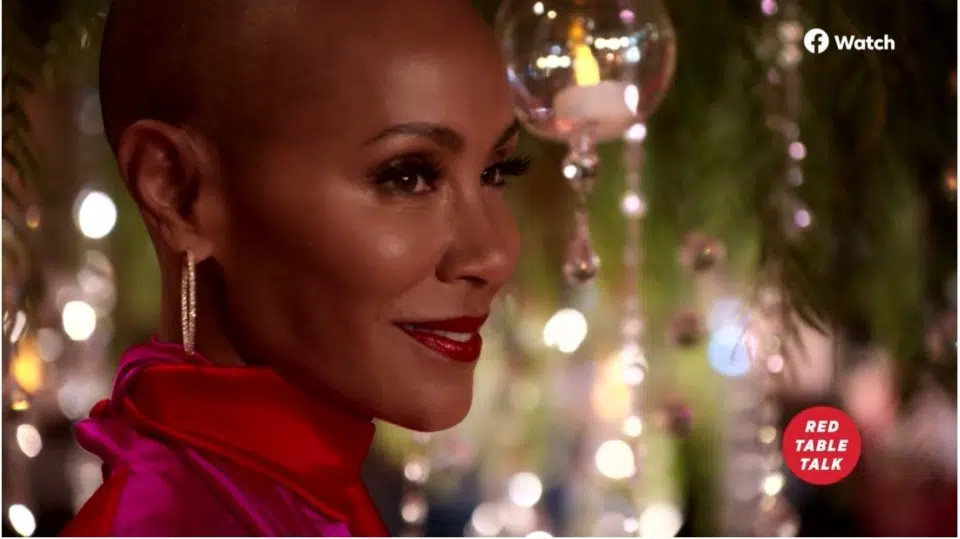 Jada Pinkett-Smith celebrated her 50th birthday with beloved friends and family a Fridays ago. The Set It Off lead celebrated with a night of roller skating.
According to PEOPLE, Jada presented an exclusive episode of her talk show, Red Table Talk for her special night. Jada's two sons, Jaden, 23 and Trey, 28. Trey is Will Smith's son with former wife Sheree Zampino surprised her on the show.
Where the Talk Began
The Red Table Talk is a talk show sequence where Jada, her daughter, Willow and her mother Gammy address taboo topics and other important discussions.
Willow, the super radical daughter of Will and Jada asked to know more of her mother before she was her mother. At that time, she only 11 years of age. This was shocking to the Menace II Society star says Rolling Stone.
That Mother's Day, Jada called up her mother, Adrienne Banfield-Norris so that the three could sit down for an enlightening talk. The discussion prompted the multigenerational trio to open the experience to fans and seekers of a little pot stirring.
The hosts hope to diminish stigmas surrounding women and misconceptions stemming from various cultures.
Confessions
Seven years later, the idea turned into a Facebook talk show, becoming an iconic platform for celebrities to reveal their deepest, darkest secrets.
Since then, celebs like socialite Jordyn Woods appeared on the show to tell her side of the Kardashian-Jenner cheating scandal.
Rapper Kid Kudi also appeared on the show to address his mental health struggles and coping with his life's downward spiral according to The Things.
Jada Pinkett-Smith even opened up about her relationship with August Alsina during her separation from her husband Will Smith.
Dancing Under The Moon
Jada celebrated her birthday with a host of celebrities. They include Samuel Jackson, Kerry Washington, George Clooney, Ciara, Jimmy Kimmel, Method Man, Mariah Carey and Angela Bassett.
She posted several videos via Instagram of her dancing in skates to celebrate 50 years.