Hip-hop artist Drake and American sportswear company Nike have launched a new sub-label NOCTA. The title of the sub-label is a nod to the artist's nocturnal creative process.
Drake recently spoke with Nike about their new joint venture. He says "this moment is full circle for me." He goes onto say "growing up Nike was everything. It felt like every shoe I wanted, every athlete I liked, everything I owned was Nike. It didn't mean anything unless it had a Swoosh."
NOCTA is set to release its first global collection on December 18, 2020.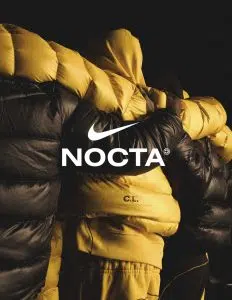 Drake And Nike
Drake's and Nike have been working together now for quite some time. The partnership started in 2013, when Drake signed a deal with the Air Jordan brand. His first sneaker collaborations were on the Air Jordan OVO/Stingray 10's and 12's. Drake is always showing love to Nike in his raps. He paid homage to His Airness and Nike athlete Michael Jordan, on his song "Jumpman" in collaboration with Future on "What A Time To Be Alive". In 2018. Drake lets the world know that Nike is better than their rival company Adidas with his line, "checks over stripes, that's what I like…" in collaboration with fellow Nike signee, Travis Scott. In 2020, Drake recorded the music video for his number one song "Laugh Now, Cry Later" featuring Chicago-rapper Lil Durk, at Nike's Headquarters in Portland, Oregon. He has also released the "Certified Lover Boy" album merchandise capsule with Nike to promote his next album.
Will you be copping some pieces from Drake's new clothing line NOCTA?