The American public has trifled through a difficult year in 2020. Now they're ready to start over in the new decade. Music, in particular, has helped people to weather through the difficult recession 2020 left behind. Artists from all genre types experienced a creative boom that resulted in tons of unreleased music and new material. Now in the new year, the musical explosion still continues.
iHeartRadio recently announced their 2021 ALTer Ego's series lineup for tonight. Fans will especially be happy to see that Billie Eilish is one of the headliners for tonight's virtual show. Additionally, the songstress plans to give fans a sneak peek at her new music and her self-titled documentary. Given Billie Eilish's past performances, we certainly won't want to miss her tonight on iHeartRadio's virtual stage.
            The Punk-Pop Singer Headlines iHeartRadio ALTer EGO's Series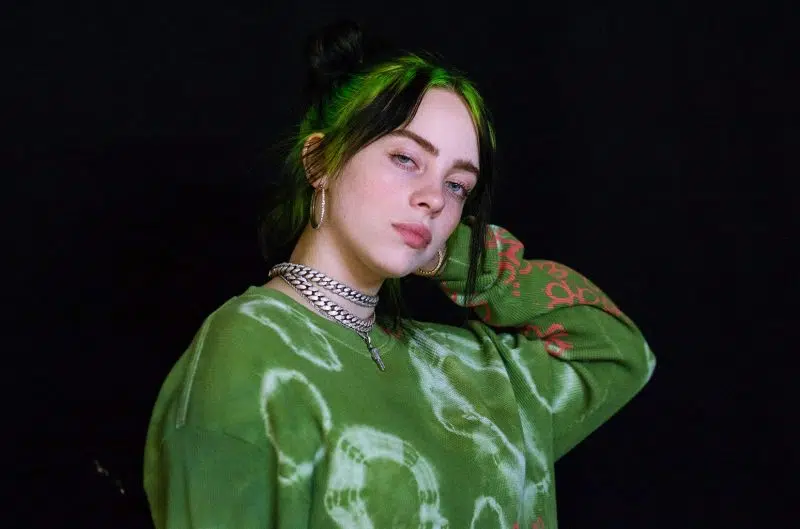 Singers and entertainers alike admit to having stage jitters before giving a live performance. At least, being the last act of the day gives some stars time to work through their stage freight. By Billie Eilish being iHeartRadio Alter Ego's headliner, however, the songstress has very little to compose herself. At this point in her career, though, we're positive the star will knock her performance out of the park. According to the show's host Woody from iHeartRadio ALT 98.7's The Woody Show, "Billie Eilish will play some new sets and tell some awesome stories as well." The host seemingly references the pop-star's new documentary film Billie Eilish: The World's A Little Blurry. The singer has teased the docuseries on her social media platforms for a few months now and it's finally here. Fans will not want to miss out on the documentary, nor her new music.
            Who'll Be At The Show?
While we all know that Billie Eilish will be the main attraction at tonight's show, there are other acts worth watching. Afterall, iHeartRadio ALTer EGO's series does cater to the biggest stars in the alternative pop and rock music scene. Alongside Billie Eilish, the Foo Fighters will also take the center stage. It's a combination of the old meets the new modern age of music. Additionally, musical appearances will be given by fellow pop star Dua Lipa, Beck, The Black Keys, Blink-182, Cage The Elephant, Coldplay, The Killers, Mumford & Sons, Muse, twenty one pilots, and Weezer. That's a huge lineup!
Fans can livestream the entire show for free LiveXLive.com, as well as its mobile and OTT apps. Roku, Amazon Fire TV, and Apple TV will also livestream the iHeartRadio musical series. Moreover, the event will broadcast live across over 80 Alternative and Rock iHeartRadio stations on January 28th at 9pm ET/ 6pm PT. Be sure to catch Billie Eilish and the other stars bring down the house tonight!