Everyone loves binge-watching a good show. Even celebrities like Ariana Grande find it hard to put down the remote when it comes to a great show. In recent news, the new The Voice coach revealed that she's a huge fan of the Gossip Girl series, especially HBO Max's revival. It seemed that the shows creators got word of Grande's obsession after playing one of her songs on the series. It's true what they say, everything does come around full circle. In this case, though, the moment almost gave Ariana Grande a "heart attack."
Ariana Grande's Near "Heart Attack" Scared Away Her Dog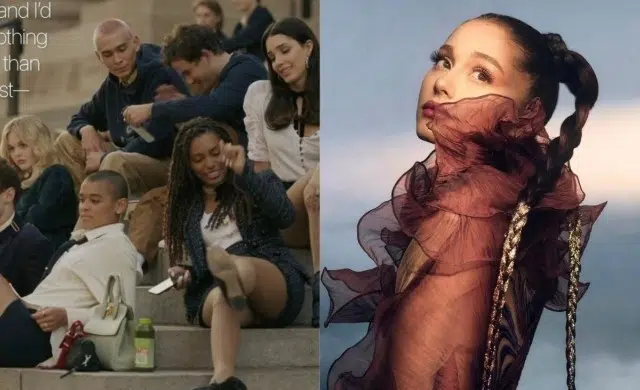 Ariana Grande basically grew up in the spotlight. From her days on Broadway, to starring on the Nickelodeon show Victorious and now a huge popstar icon, she's a pro at fame. Though, even The Voice coach can get awestruck at times. Grande definitely lost her cool when her song "Positions" played in an episode of HBO Max's revived Gossip Girl.
During an interview with Allure back in September, Grande talked about the unbelievable moment. She even recalled herself shouting "Excuse Me!" when watching the pilot, scaring her dog away. Additionally, Grande told Allure, "Does anyone want to warn me when f—— titles are going to come in and Kristen Bell's voice is going to start saying Gossip Girl stuff and my song's going to be in the background?" The moment nearly gave the popstar a "heart attack." Clearly, a proud fan of Gossip Girl, we're pretty sure Grande loves the series all the more.
Her Songs Have Appeared In Other Films
It seems unheard of that a star as big as Ariana Grande would have a "heart attack" over her song being played on a tv series. Furthermore, her music has been featured in several film and television series. So far, Grande's music has been featured in Pitch Perfect 2, the Trolls soundtrack and even the Disney live-action Beauty & The Beast. The star still continues her long winning streak as one of the biggest streamed artist of all time.