The Turbulent Journey of "The Flash"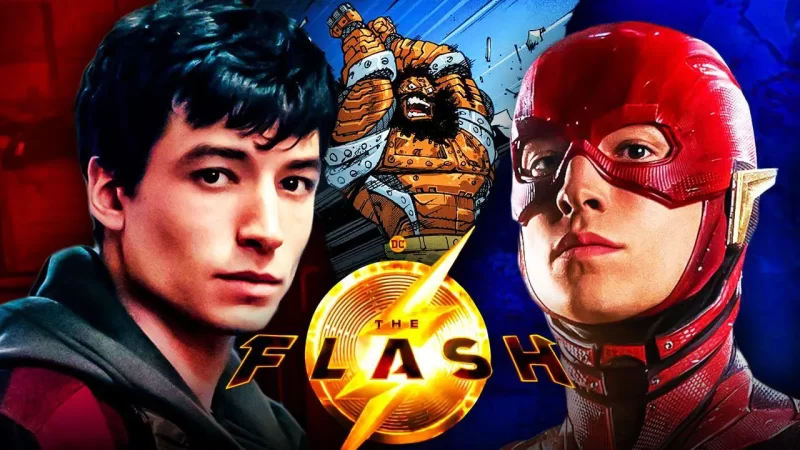 In the world of cinema, few films have generated as much discussion as "The Flash." This eagerly anticipated film, now streaming on Max, has become a topic of controversy not just for its story and characters but for what went into making this picture. The path of 'The Flash' has been filled with challenges, from production obstacles to changes in direction, creating controversies that remain to leave their mark.
"The Flash," ripped from a tumultuous creative journey, dripped setbacks and surprises. Production challenges tested the team's mettle while shifts in direction to add more complexity as different visions collided certainly signaled trouble for the final outcome.
Central to the intrigue surrounding "The Flash" is Ezra Miller, who portrayed the Scarlet Speedster. Controversies shrouded this charismatic actor whose radically opposing real-life persona versus his on-screen persona plumb center stage over production cast norm – adding an unprecedented layer of complexity to the narrative.
A pivotal moment in "The Flash" came with the contrast between its alternate ending revealed at CinemaCon and the version presented to audiences as the final cut. The hints of a brighter future for DC Universe, which was unexpected and included Superman's appearing, ignited hope among fans. On the other hand, the way it ended abruptly left many perplexed, too.
"The Flash" has its protagonist, Barry Allen, meeting up with several versions of Batman. This journey through the multiverse gave depth and intricateness to the story as it unraveled different avenues for us to see just how intertwined the DC Universe can truly be.
One ending stands out between alternate finales: an ending featuring a brand-new Batman. This strong storytelling decision bleeds intrigue outside, even what is contained in the actual film itself, generating questions and excitement amongst fans.
"The Flash" walks that thin line between divisiveness and humor, as most aspects divide audiences while some humor bridges tension and links disparate facets of the plot.
The power of a satisfying conclusion cannot be overestimated. A felicitous finale might at least have dampened divisive effects and garnered a more united response from viewers.
As we begin this cinematic journey together, let's not forget about television, where the enigmatic 'Doctor Who' still draws fans in. Glimpses into its future give us tantalizing glimpses into thrilling yet-to-be-explored adventures.
"The Flash" is on Max. The final judgment resides in the viewers' hands. Every frame, twist, and narrative decision will be picked apart, dissected, and debated to solidify its place in cinematic conversations.
But with "The Flash" taking center stage, though, broader things demand attention. Updates from Marvel's intricate narrative landscape, the enduring legacy of Star Wars — soon enough, another slew of Star Trek movies, as well as DC Universe plans– all promise captivating journeys ahead.
"The Flash" is a story that broaches the complexities of art and the creative process, with challenges, controversies, and choices resonating in and beyond the silver screen. It races through Max's digital realms and invites the audience to immerse themselves into the universe where Superheroes are not far from humanity in thrilling as well as thought-provoking ways. "The Flash" serves as a reminder once again that every choice end or twist has enormous power not only in shaping up a particular film but also in conversations and reflections of its audiences' minds.