Gucci Mane has one of the hottest new hip-hop stars of 2021 in Memphis' Pooh Shiesty. In 2020, the rising star built a resume of big-name features, including Lil Baby, Moneybagg Yo and Lil Durk. Today, we get the visual treatment to the new single with Durkio called "Back In Blood."
In the new video, Shiesty and Durk link up with the goons for a night of gangsta boogie. As the two stars match each other bar for bar, they pull the jewels out, they pull the cars out, they pull the hammers out and get ready for all the smoke. The new single is set to appear on Pooh Shiesty's debut project slated for 2021 release. Last year, Shiesty dropped a posse project, led by Gucci Mane, titled, So Icy Gang.
"Back In Blood" is directed by Jerry Production. For more Pooh Shiesty, follow the new star on Instagram.
Watch the new video above. "Back In Blood" is available now via Atlantic/1017 Global Music.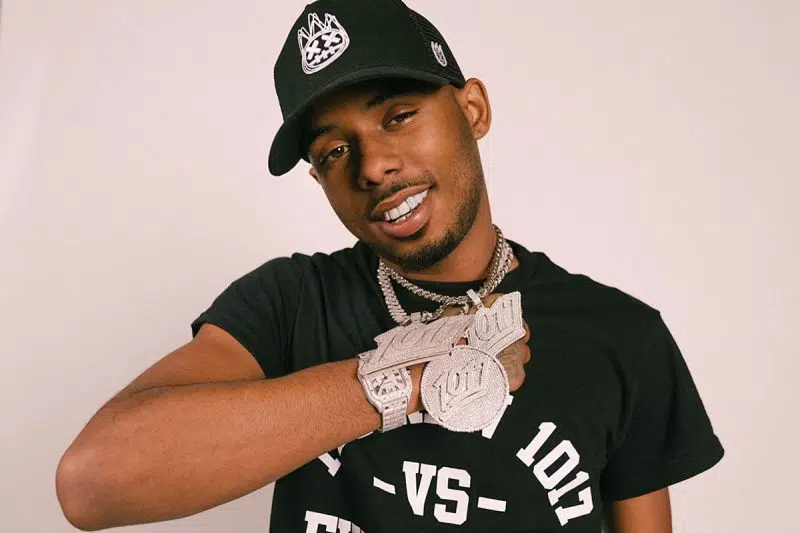 ABOUT POOH SHIESTY
Memphis native Pooh Shiesty discovered his rap skills later in life, starting at 18. He gained attention with a feature on a local rapper's remix, realizing he could make an impact in hip-hop. After that, he released more tracks, including "Choppa Talk" featuring his childhood friend Big30 in 2019.
After that, Shiesty dropped "7.62 God," a high-energy track reflecting his street life. The song's vibe is reminiscent of artists like Boosie BadAzz and Webbie. Shiesty's confidence and song-making skills shine through, evident in the video's 16 million views and nearly 3 million Spotify streams. Other successful songs like "Monday to Sunday" featuring Lil Baby and Big30, and the "Main Slime (Remix)" featuring Moneybagg Yo, have also garnered significant YouTube views. Last month, he released the single "Back In Blood" with Lil Durk, gaining traction, and his upcoming project is on the horizon.