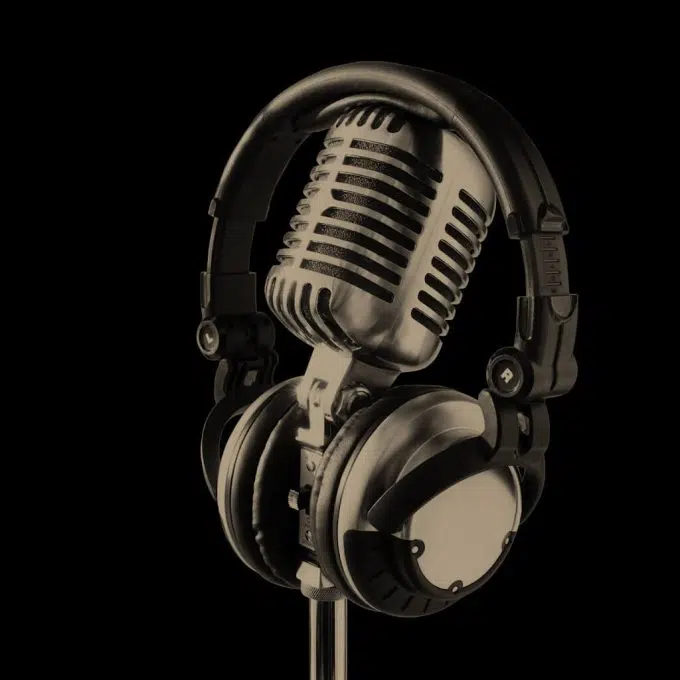 On this site, you can find a list of what we think are the best Hip Hop albums of 2023. This Best Hip Hop Albums Of 2023 – Honorable Mentions list is a selection of Hip Hop albums released in 2023 that (in some cases just barely) missed our top 60 best-of-the-year list. All kinds of Hip Hop styles on this list: some of these 2023 honorable mentions are traditional boom-bap, there's a lot of underground and alternative/experimental Hip Hop, and some more mainstream-oriented offerings – whatever category label you can stick on any particular project, all albums here deserve attention for some reason. In any case, all the albums listed here are well worth checking out – go through this list at your leisure, and you will undoubtedly discover a couple of Hip Hop projects JUST for you, albums you otherwise might have missed out on. So here it is, not ranked but in release date order: the best Hip Hop albums of 2023 – honorable mentions.
Alius Pnukkl & O1ad – Find Myself
Emcee Alius Pnukkl and producer O1 From Detroit's legendary group Almighty Dreadnaughtz have joined forces for Find Myself. The album contains 14 tracks with features from Guilty Simpson, DJ Los, Lord Jessiah, and others. These veterans know what they're about – this is a tight album, with nothing but banging boom-bap beats and confident wordplay from start to finish.
Release date: March 12, 2023.
Big Dese & Mike Martinez – Tommy DeVito
Rapper Big Dese teamed up with Florida-based producer Mike Martinez for this solid underground Hip Hop project. Dope bars and enjoyable beats over its entire 10-song tracklist – this is a fun listen.
Release date: March 10, 2023.
Oakland GMOs – System 2​.​0
System 2​.​0 from Oakland GMOs is just one of the many solid underground Hip Hop albums that dropped in the first quarter of 2023. The murky beats and sharp cuts by R-Type are dope as f – the overall sound of System 2​.​0 is kind of rough around the edges, but that's a big part of the charm of this project.
Release date: March 7, 2023.
Caine – My Thoughts
Caine is a Bone Thugs N Harmony-affiliated artist from Cleveland, Ohio. My Thoughts is a pretty good album, a bit overlong at 71 minutes, but entirely consistent from top to bottom. Caine's lyrical content is especially deep or memorable, but his flow is dope and his bars are entertaining enough. Production from Mook on da Beat (and others) is more than solid too, the melodic deep-bass beats are fun to listen to and not just for the mainstream crowd. BTNH's Krayzie Bone and Layzie Bone show up to add extra weight to the record, as do a lot of others – Kurupt most prominent among them.
Release date: February 24, 2023.
Payroll Giovanni – Ghost Mode
Detroit rapper Payroll Giovanni's Ghost Mode is a must-listen for fans of stories of street life in a style reminiscent of '90s West Coast rap, with polished beats crafted by Cardo, Kidd the Producer (and others), and smooth flows from Payroll Giovanni and guests such as Jeezy and Babyface Ray.
Release date: February 24, 2023.
Mooch & RDJR – Green Light
RDJR's melancholic underground production on Green Light is a knock-out – easily the strongest aspect of the project and the reason the album is included here. Mooch's content is pretty generic though, and his flow and delivery are an acquired taste. He sounds kind of like Westside Gunn – if you're not bothered by listening to a constant high-pitched whiny flow you will like this album more than we do.
Release date: January 31, 2023.
Speak The Rebel – Cospatriot Junkbox
Speak The Rebel is an emcee from Boston, and his Cospatriot Junkbox is a pretty strong album. Speak The Rebel's flows and the (mostly boom-bap) instrumentals that serve as backdrops for his bars are slightly left-field – definitely not run-of-the-mill and all the more interesting for their edginess.
Release date: January 23, 2023.
Ekoh – The D4Tour
Las Vegas rapper Ekoh's The D4Tour is the fourth album in his Detour series, and it's another solid entry. Ekoh effectively straddles the fence between indie underground Hip Hop and mainstream rap. His sound is really varied over the album's 20 tracks, but entirely cohesive at the same time. Ekoh switches up vocal styles constantly, going from straight spitting bars to emo-rapping to singing even – and somehow it works. The D4Tour probably is a touch too polished, modern, and mainstream-oriented for Hip Hop traditionalists – but thanks to the easy-listening instrumentals and Ekoh's relatable content it is good enough to merit a listen and to deserve a spot here.
Release date: January 23, 2023.
C-Jillz – The Wager
C-Jillz is a Chicago-based beatsmith, and his The Wager is a pretty great producer's album – composed of nothing but dope beats and bars. C-Jillz recruited rappers like Vic Spencer, AM Early Morning, Original Super Legend, and Sean Strickland (among others) – and most of them come with their A-game. Favorite track: "Learn Today" (with Joe Glass).
Release date: January 20, 2023.
Ea$y Money & Chilla Jones – Ea​$​y & Chill
Ea​$​y & Chill is a joint album by Ea$y Money of St. Da Squad and Kingpen battle rap royalty Chilla Jones, with production and scratches by DJ Manipulator. Nothing spectacular here, but Ea​$​y & Chill is an enjoyable piece of straightforward Hip Hop that is worth your time.
Release date: January 17, 2022.
DJ Flipcyide – B.A. BA-RUCKUS
Las Vegas-based DJ Flipcyide is an official Wu-Tang DJ, and for the vocals on his B.A. BA-RUCKUS album he recruited Heaven Razah aka Hell Razah, Sticky Fingaz, Big Twins, Tragedy Khadafi, Canibus, iNTeLL, Judah Priest, Astro Jiggy Jones, Shogun Assason from Killarmy, Shaka Amazulu The 7th, and others. B.A. BA-RUCKUS offers an enjoyable dose of 90s-centric boom-bap, laced with DJ Flipcyide's sharp cuts & scratches.  
Release date: January 15, 2023.
Phonk P & godBLESSbeatz – Samples Of Eden
Compton native Phonk P delivered a nice underground project with Samples Of Eden. The album is exclusively produced by godBLESSbeatz, whose beats are smooth and gritty at the same time – gelling well with Phonk P's flows and rhymes, and those of the guest rappers he recruited. There's little here to distinguish Samples Of Eden from all the similar-sounding Griselda-inspired underground Hip Hop projects released these days, but this album definitely is better than average.
Release date: January 15, 2023.
Him Lo & Wino Willy – GodDon'tF%kWitU
GodDon'tF%kWitU is Him Lo of Da Buze Bruvaz's best record yet, even if his recent collaborations with British producer Giallo Point were dope as f too. Wino Willy's rugged beats on GodDon'tF%kWitU are a perfect match for Him Lo's raw rhyme style and his hard-hitting bars – this is some solid underground Hip Hop.
Release date: January 6, 2023.
Memphis Reigns & D​-​Mitch – Kasan
Kasan is an interesting collaboration between California-based emcee Memphis Reigns and producer D​-​Mitch, coming 14 years after their first joint album Skeleton Crew Diaries (2009). D-Mitch's guitar play and the sung hooks on most of the songs give this album a crossover vibe at times, but it is Hip Hop enough to give it a recommendation – Kasan is well worth a listen.
Release date: January 6, 2023.
Mad1ne & Blazy Green – Wiggy Wonka & The Gas Factory
Veteran San Antonio emcee Mad1ne (Mad One) hooked up with producer Blazey Green (and DJ Tekneek) for this short but fun golden-age-flavored project. Don't let the quirky title and cover art put you off – this is a dope throwback boom-bap album composed of nothing but strong bars, beats, and cuts (a couple of useless interludes aside, that is).
Release date: January 6, 2023.
Michael Paul Taylor – Fine Dining
Michael Paul Taylor is a veteran producer from Oklahoma City. On Fine Dining, he takes care of most of the vocals too – the result is a well-rounded project that will appeal to boom-bap fans especially. Taylor's raw beats and obscure samples give Fine Dining a slightly left-field vibe, the album's sound is different enough to make it more than just another throwback record – it's the instrumentals that are the big draw of Fine Dining. Taylor obviously is a producer first and a rapper second: he is not the best emcee you've ever heard. But his bars are clever and entertaining, and his mic presence is strong – put together with the contributions of a couple of guest vocalists and his appealing beats, Taylor has delivered a fine listening experience that will hold your attention from beginning to end.
Release date: January 6, 2022.
Ruby Stacks – The Conviction Of Raa Beonyi The Firstborn
The Conviction Of Raa Beonyi The Firstborn is the third album in the Raa Beonyi series by Amsterdam-based producer/emcee Ruby Stacks, following on The Chronicles Of Raa Beonyi (2020) and The Catharsis Of Raa Beonyi (2022). The twelve-track The Conviction Of Raa Beonyi The Firstborn is a tight, self-contained affair – all beats were crafted by Ruby Stacks himself, and there are no guest rappers either. Stack's flows and rhymes are alright, but it's the atmospheric instrumentals that are the album's strongest side. There's something unique about these beats – Ruby Stacks definitely created his own sound, which sets this project apart from all the mediocre Hip Hop out these days. 
Release date: January 5, 2023.
CyberSEO.net – ChatGPT autoblogging and content curation plugin for WordPress